The Importance of Professional Web Design During COVID-19
The coronavirus pandemic has had an enormous impact on the way we do business in 2020.
With the proliferation of social distancing practices and global lockdowns put in place, companies all over the world have been forced to shift the vast majority of their business operations online.
The pandemic has also prompted Internet users to increase their online activity drastically.
Akamai, the content delivery, cloud, and cybersecurity company that comprises a large part of the Internet, has reported seeing a more than 50% increase in traffic than the average day pre-COVID.
As a result, having a professional web design that effectively conveys your brand identity, communicates your service/product offering, and fosters connection with your consumers has never been as crucial as it is today.
Maybe COVID-19 has prompted you to create a website for your business for the first time, or perhaps it's forced you to re-evaluate the efficacy of your existing website and revamp certain things.
Either way, this pandemic is not only necessitating a strong focus on web design and digital marketing, but it's presenting an opportunity for you to grow and leverage your company's online presence in a way that will enable its survival in these unprecedented times.
So, what are some of the core reasons professional web design is such a high priority for businesses navigating the marketplace under the umbrella of COVID-19?
What are some of the critical criteria of professional web design? Let's take a look.
The Importance of Professional Web Design During COVID-19Read More
Are Gaming Laptops Good for Graphic Design? What You Need to KnowRead More
How to Get Graphic Design Clients Right Now (5 Amazing Tactics That Work)Read More
Your Sole Source of Brand Representation
In the pre-COVID era, websites often acted as a complement to other forms of brand representation, such as a storefront or a corporate event.
Today it is the primary tool you have at your disposal — with lockdowns still in place in many regions globally.
Customers don't have the luxury of visiting your store in person.
With the implementation of social distancing practices, significant branded events aren't possible, and likely won't be for the foreseeable future.
However, despite these restrictions, the functionality and accessibility of the Internet have mainly remained unimpacted, which is why customers are shifting their consumption behaviours to the online sphere.
In other words, customers aren't necessarily going to stop buying from you – they're merely going to find a new way to do it.
This is why it's essential you give them an alternative online method to do precisely that in the form of a robust and easy-to-navigate website that accurately represents your brand.
Consumer Expectations Will Shift
Following COVID-19, we've seen an increase of digitalisation and continuous growth in e-commerce spending, which is making customers increasingly accustomed to what is known as the "frictionless economy."
This economy is characterised by a sense of seamlessness within transactions.
Previously, when making a purchase, customers have been required to count out cash, hand it to a cashier, and wait for change and a receipt.
Now, customers can easily take out a card or even a smart device and tap it, making for a quick, contactless, and frictionless payment.
This sort of transaction is rife on the Internet since consumers can complete their transactions independently within a few clicks.
The more frequently customers experience this level of seamlessness in their day-to-day lives, the more they'll grow to expect it from companies.
As a result, businesses must bear this in mind when designing and developing their websites.
They need to clearly outline the product/service offering while featuring intuitive navigation tools and easy-to-complete order forms to make the consumer's experience on the website as seamless as possible.
Customer Habits Have Changed
Much like consumer expectations have shifted in light of the virus, many of your customers' habits have likely also changed.
An ongoing study has found that 76% of respondents have picked up new habits, behaviours, and routines in the wake of the pandemic.
Of those, 89% said they plan to keep some of these habits even after the pandemic is over.
The study also found that these shifts in behavioural habits extended to consumption patterns: many of the respondents shared that they have been trying new products, with 36% saying they plan to continue using some of these new brands after COVID-19.
The swiftness of changing consumer habits requires an equally agile response from companies who wish to serve these consumers continually.
As customers shift their habits, companies must shift their marketing strategies.
One of the most far-reaching, adaptable, and accessible tools for doing exactly that is a well-designed website.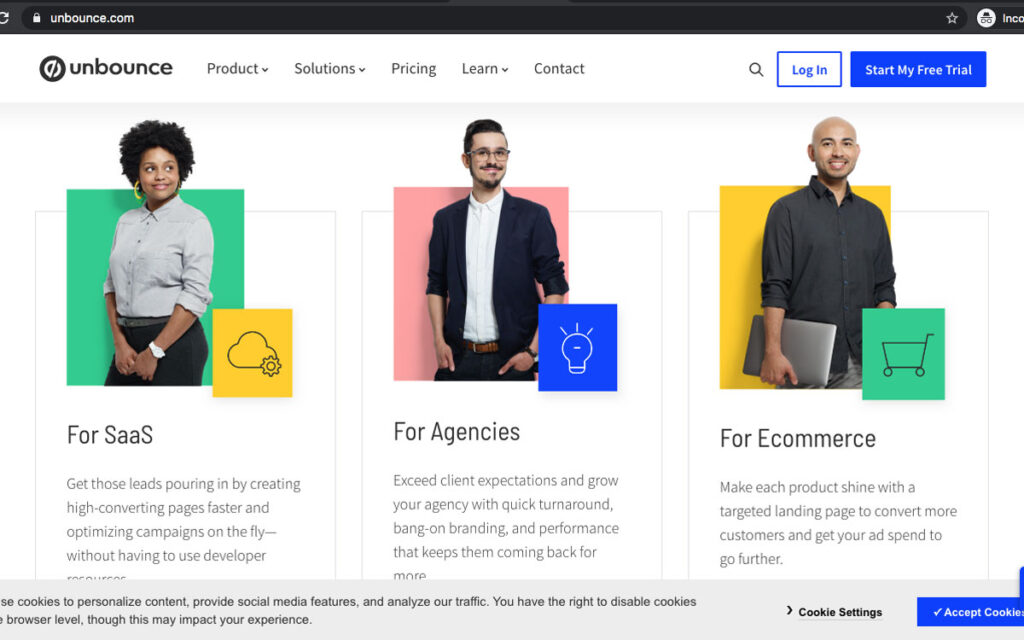 Keeping Up with the Competition
Even before the pandemic, maintaining a competitive edge was essential for every business.
Now it's even more important, mostly because companies in nearly every sector have experienced economic repercussions due to the pandemic and are working even harder to adapt.
If you don't have a website or if your web design is weak, you're providing your competitors with the upper hand; in boasting a strong web presence, your competitors are likely to gain customers you're missing out on.
Similarly, they're more likely to remain at the forefront of consumers' minds and are therefore more likely to grow brand loyalty.
Critical Elements of Professional Web Design
There are several aspects of the current marketplace that highlight the importance of professional web design.
Despite having this context, you may still be wondering what the characteristics of a strong website are.
Here are some of the main criteria every website should have, particularly during the COVID-19 pandemic.
1 – Simplicity
Believe it or not, you can achieve more with less.
The power of minimalism and simplicity in your web design is not to be underestimated.
When a potential customer visits your site, they can be easily overwhelmed and deterred by clutter.
Whether it includes too many competing colours or fonts, if your web page is overly busy, the customer is more likely to dislike the aesthetic and abandon the page.
With that in mind, opt to keep it simple.
Strategically select your colours and fonts based on the feeling you wish to evoke within the consumer; as a rule of thumb, try to stick to a maximum of three for each.
2 – Mobile accessibility
With the rapid development of smartphone technology, it's no wonder we are always on our phones.
In fact, in 2018, 52.2% of all web traffic was generated through mobile phones, an uptick from 50.3% in 2017.
What's even more critical for businesses to know is the prominence of mobile online shopping.
Roughly 80% of American adults are now online shoppers, with nearly half of them sharing that they've purchased with their mobile phone.
With that in mind, your website must be mobile-friendly.
3 – Honesty and compassion
We are all living through this pandemic, so don't be afraid to acknowledge that and offer customers empathy on your website.
The collective trauma caused by COVID-19 means that the value of compassion in these unprecedented times should not be discounted.
Address the effect that the pandemic has had on your customers and on your business, outline expected changes in product or service offerings, and reassure your customers that you stand in solidarity with them.
You should also provide outlets for any COVID-related customer concerns and inquiries.
4 – Modernity
Technology is rapidly developing, and your company's web design must keep up with the times.
In developing a modern website, you'll communicate to your customers that your company prioritises innovation and will continually adapt to marketplace shifts in an attempt to always serve them better.
To ensure a modern web design, familiarise yourself with some of the key web design trends to watch for in 2020 and 2021, from speculative design to machine learning in the browser.
One of the best ways to guarantee your website is it's most chic and practical is to consult a professional web design agency.
These companies, such as Excite Media, for instance, work collaboratively with you to bring your online vision to life.
Their expertise in web design and development speaks for itself, with a proven track record of converting visits into sales.
They also prioritise digital marketing principles in their web design practices, including pay-per-click optimisation and search engine optimisation (SEO).
SEO is especially important to implement effectively during the pandemic because it offers long-term gains, stability, and security in a marketplace currently plagued by instability and uncertainty.
Additionally, SEO offers scalability and low-cost leads, while boasting a sense of low maintenance in that it does not require strategic timing.
For better or worse, COVID-19 has forced businesses worldwide to reassess and shift the way they connect with and serve their customers in 2020.
Due to the social distancing and lockdown restrictions imposed to curb the spread of the virus, companies have been forced to reach consumers through the online sphere, making the need for professional web design all the more prominent.
While many businesses may have initially perceived this forced shift as an imposition, it is an exceptional opportunity to build their company's online presence while boosting their overall resilience.
Ultimately, an increased sense of resilience will ensure that your business is equipped to prosper in the face of any unexpected event that may arise in the future.
The Importance of Professional Web Design During COVID-19Read More
Are Gaming Laptops Good for Graphic Design? What You Need to KnowRead More
How to Get Graphic Design Clients Right Now (5 Amazing Tactics That Work)Read More
3 Elements of Promoting Your Business during a PandemicRead More
How to Speed up WordPress – Top 10 TipsRead More
Top 4 Presentation Templates For Brand StrategyRead More
The post The Importance of Professional Web Design During COVID-19 is by Stuart and appeared first on Inkbot Design.
Read more: inkbotdesign.com