How To Use Webinars To Build a Strong Brand
It's 2020 but webinars are still here and they remain a high-value way to grow your brand.
Indeed, 57% of marketers say they're going to double down on webinars in 2020 by making even more of them!
Why? Because webinars play a huge role in lead generation strategies for many companies, and they're also a great way to boost sales and increase your retention rate.
Video remains king, with 63% of businesses using video as a marketing tool. Moreover, 6 out of 10 users would prefer to watch a video.
But while making lots of videos can be expensive, hosting in-house webinars can be a cheap and effective way of utilising this marketing medium to your advantage.
You don't need anything fancy – you just need a strong topic, lots of value and a smattering of personality and charisma.
Join us as we take a look at how to create a top-class webinar that will strengthen your brand, skyrocket your sales and reduce your churn rate.
What are Webinars and How Do They Work?
A webinar can be a video presentation or a workshop that's related to your business, and which offers a huge amount of value to the end-user on a particular topic.
Educational and informative, they're a bit like mini-courses that can be watched live, and they can also be repurposed so that you continue to get more juice out of them by sharing them over and again with your audience.
For example, you could turn a webinar into a YouTube video.
The overall aim should be to nurture your audience, pique their interest in your offer before eventually converting them.
An interactive form of marketing that viewers can participate in by typing in the comments, webinars help you to build authority in your niche while also building stronger relationships with your audience.
This is super important to your business because, if you can position yourself as the go-to expert in your niche, you can grow your brand and reputation, taking them both to the next level.
The Anatomy of a Successful Webinar
A successful webinar doesn't need to blow your audience away, but it helps if you can educate them and inspire them to take action. It also needs to offer so much value that people keep watching until your call to action at the end.
Here are some of the key ingredients that will help you deliver a webinar your audience loves:
A strong, specific idea – Successful webinars zone in on specific content ideas. For example, SEO is a broad content idea that wouldn't really work as a webinar topic, while backlink strategies are more specific. The aim could be to choose a specific topic and structure it in a how-to style so that it's easy for your audience to digest. It's also a good idea to review your already published blog posts as there's a good chance that you've already got content that can easily be turned into a webinar. For example, Digital Olympus created a practical email outreach guide that founder Alex turned int a preso that she delivered at the DMSS conference in Bali.
Charismatic speaker(s) – The best webinars engage their audiences with experts who deliver advice and tips with lashings of personality. If your speaker is dull and mundane, you might find that your churn rate is high. Good speakers keep viewers watching till the end. If you don't feel that you have the right person to host your webinar within your team, you can reach out to experts. The biggest plus of this approach is that it allows you to become more visible across an expert's audience.
Slides – Slides are visual aids that give your audience something to look at while delivering lots of value. Successful webinars are aided by visually appealing slide decks that are never boring but which backup what the speaker is saying with diagrams, stats, images and so on
Script – The best webinars aren't done on the fly. Instead, they're backed up by a script that, however flexible, helps to keep the webinar tight, flowing and engaging. It also helps to add some structure and gives the webinar direction
Q&A – A Q&A is a fantastic way to involve your audience, ensuring they don't feel left out or bored. A Q&A makes the webinar more interactive, it helps you to connect with your audience, and it gives you a chance to assert your authority even more by answering the questions that are important to your customers. A Q&A should be carried out towards the end of the webinar and it's always a smart idea to jot down each question so that you can use them to improve the webinar next time around. It's also wise to make sure you're prepared for most (if not all) questions that will come your way by doing ample research on your topic and your audience
Call to action – At the end of the webinar needs to be a compelling call to action. In other words, what do you want your viewers to do next?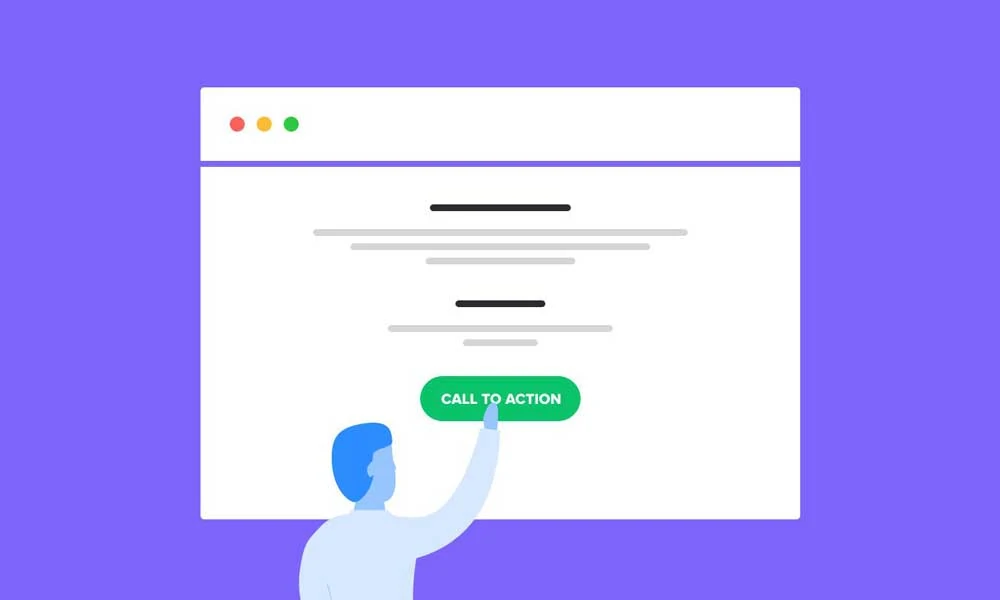 In terms of the structure of a webinar presentation, its anatomy typically looks like this:
Tell them who you are. Don't spend too much time telling the audience how great you are. I recommend keeping this short and sweet.Introduce a problem. You need to convenience listeners that what you're going to share is a real issue. Ideally, it's better to backup it with some data such as stats, industry surveys, and so on. There are sites such as Statista that can help you gather actionable insights.Share the main message of your presentation. Let the audience know WHY they should spend the next 20 minutes listening to you. The best way to deliver your main message is to start by telling them exactly what they'll learn during your talk. For instance, if you do a webinar about "how to run a successful webinar," then you can promise that you'll give attendees a step-by-step process for running a webinar that will help them avoid the most common pitfalls.Provide a how-to part. In this section, get into details by sharing the step-by-step guidelines that will let an audience member implement your message on their end. Also, it's never a bad idea to connect your points with some content on your blog that listeners could review after your webinar.Wrap things up. Here, take the time to spell out clearly what you have shared during your presentation. The best way to do this is to show a slide with a list of terms that recap your main points. Also, it's good to connect your final slide with your intro slide so the audience will have a stronger understanding of why the examples you shared, in the beginning, are related to what you showed them further in the session.
How To Create an Effective Webinar Strategy For Branding
Research Pain Points of Your Potential Customers
A webinar is never about you – it's all about what your customers want to see.
In other words, what are their most pressing pain points right now? What would get them so excited that they'll give you an hour of their time? What topics are going to make them signup?
Start by analysing the most burning questions your clients have.
This can be done by consulting with your sales and customer success specialists and asking them some questions about your audience.
You can also dig through online communities like Quora and Reddit where you will find the most frequently asked questions related to your niche.
The most popular questions (and especially the ones that don't really have super satisfactory answers) could be the topic for your next webinar.
Double-Check That a Topic REALLY Meets Your Audience's Interests
You'll get fewer signups if your chosen topic sounds good to you, but which isn't really a matter of urgency or intrigue to your audience.
Remember, any topic you choose must be a strong pain point that your target audience needs resolving, preferably as soon as possible. It also needs to interest them. Basically, it shouldn't be boring.
There are two ways to qualify your chosen topic:
Send a survey form to your users and ask them to vote for the topics they want to learn about the most. To ensure you get a good amount of answers, you could use TypeForm to make it more interactive. Bear in mind, though, that most people won't want to fill in a lengthy form without some sort of incentive. To get them excited, promise them some company swags. This strategy will improve your form fill-out rate and it can secure some extra webinar attendants, too!
Ask experts to verify how strongly a particular topic will resonate with the current situation in your niche. Perhaps there are experts you've worked with in the past and built relationships with who you could tell you what topics they think are on the rise.
Educate Yourself and Design a Webinar
At this stage, it's time to decide what kind of tool you're going to use to run your webinar. The best tool should meet the following requirements:
Be easy to use by all the involved parties (admins, hosts, and listeners)
Has prebuilt integrations that allow you to integrate a webinar platform with your email marketing system. For example, the webinar solution Demio has a good number of prebuilt integrations:
As well as considering some traditional webinar platforms, you could also take a look at those solutions that allow you to run live streams.
Promote It Via Different Mediums
The way you promote your webinars is key. It doesn't matter how much value your webinar is offering if you don't manage to target the right people during the promotion period and get them excited for it!
If you plan to promote your webinar across paid channels, you first have to create a specific landing page that captures leads to your webinar more effectively. Go here for some great template ideas.
Plus, it's much more effective to run paid ads on those users who are already aware of your brand but haven't yet purchased anything.
This can be done if you've already added a Facebook, LinkedIn or Twitter pixel. If you have, all you then need to do is simply select users who have visited your site before and launch your paid ads.
As you can see from the image below, it's easy to create a custom audience for your ads.
You could also partner up with another company on a win-win basis and launch a co-branded webinar.
Doing so will allow you to take advantage of their email subscribers as they will receive an email about your upcoming webinar.
That's what we do all the time at Digital Olympus as we have a good number of partners that are promoting our conference across their subscriber's database in exchange for visibility during a live event.
You could slightly tweak this idea and tie in your partners' visibility by adding their logo design to your webinar's page as well as on your slides.
Give Value, Educate and Interact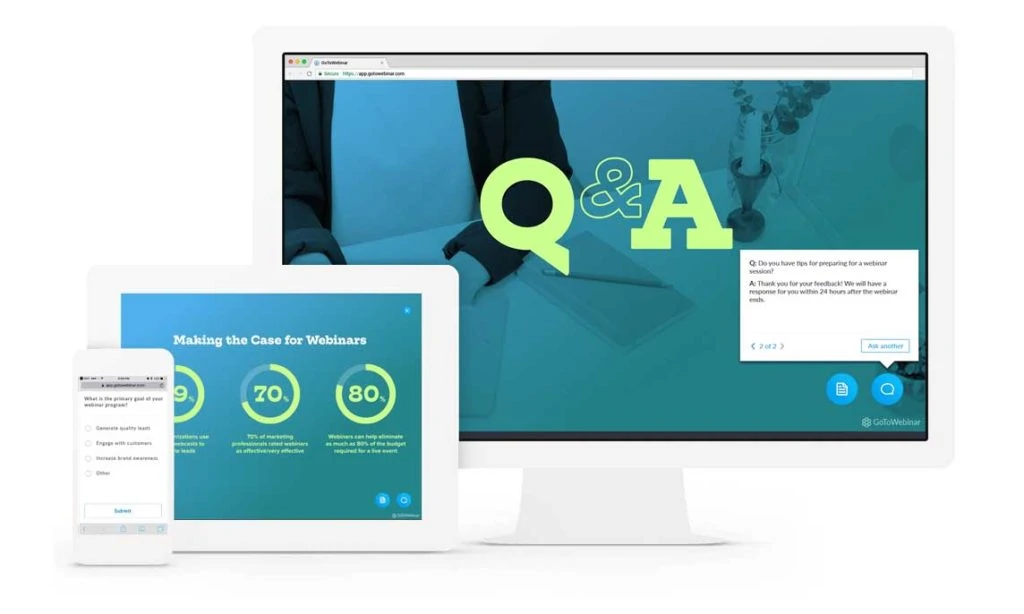 A webinar is a means of generating more sales. But it isn't a sales pitch. Instead, it's a bit like that 2,000-word blog post you wrote that provided lots of educational value to your audience.
Like a long-form blog post, a good webinar should be valuable and educational, but it should also be interactive.
Hubspot, for example, recognise the value of educational content and so launched their own educational portal where you can either join an upcoming webinar or watch a recorded one.
To pump out as much value as possible to their audience, they regularly partner up with industry experts that cover all possible aspects of digital marketing.
Moreover, by bringing their webinars together in one place like this, they're making it easy for their audience to grab some knowledge bombs with just a few clicks.
They can watch one webinar and then pop along to the next one as soon as the first one is over.
SEMrush, meanwhile, takes things a step further. As well as running webinars hosted by experts, they also run webinars series.
This is a very smart approach as it means they spend less time on promotional activities since a user that subscribed to one episode is easier to persuade to join the next one!
SEMrush always invite different experts to join their webinars in order to make them even more engaging.
And don't forget about the case studies. Webinars can be a great channel to Nothing works better than a solid proof that whatever you are marketing worked well for one of your customers.
Social proof is crucial in building credibility for your business. Here's how Planable used their customer's case study to educate their audience and promote their brand at the same time.
We organized three marketing webinars in the past three months. I think that the most impactful webinar was with one of our best customers. We joined our forces to connect in a webcast and discuss exactly how their agency looked like before Planable and how they supercharged their content collaboration efforts after starting to use our solution for their social media content collaboration. Our audience loved learning about their specific workflows, use case, and how exactly a real-life example looks like by someone already using the product. I think that's something many of you can implement yourself.
Vlad Calus, Founder at Planable
Create a Community Around It
Building a community around your webinar essentially means that customers turn into a sort of 'tribe' who relies on you for their knowledge on particular topics.
Communities bring people together and webinars are just like social media in that they allow you to build these communities and keep nurturing them.
Here are some tips:
Make the whole thing easy – Employ a one-time registration process so that your members don't have to keep registering over and over again. A one-time registration process will help them feel a part of what you are.
Make sure what you do is always relevant – An easy way to alienate people is to pump out content that has no relevance to them. Make sure you keep asking questions so that you can keep producing relevant content. Use surveys to find out what your audiences most pressing concerns are
Be consistent – It's hard to feel a part of a community when the leader is always absent. So keep things consistent and content by producing lots of new content for your community. Keep it fresh, too. The last thing they want is to eat up the same content over and over
Talk to people! – Be the leader who engages with your audience during the webinar and outside it via email and social media. Join in the conversations people are having and be a part of them
Establish some authority in your niche! – Before you even start creating a webinar-let alone promote it-you'll need to have established some authority around your brand's name and the place it can have in your niche. Don't be afraid to promote your own resources, as long as you keep them updated, SEO-friendly and valuable, as we do here at Moosend.
By focusing on satisfying user intent first and foremost, brands can establish authority and make it that much easier for their webinar's content to be shareable, both by their audience's social media accounts and through the much beneficial word-of-mouth. (Téa Liarokapi, Content Writer at Moosend)
Ask For Feedback and Involve Audience
A key feature of any webinar is the chatbox.
If you're doing a live webinar, it's really important that you ask for feedback throughout and encourage audience participation. You can do this before your webinar has even begun.
In the chatbox, invite your early birds to chat with you and ask you any questions they have – questions that you'll answer throughout the webinar.
Go above and beyond what your rivals are doing and say that you'll stay until every question has been answered.
Keep your audience involved throughout the whole 1-2 hours by asking them to comment 'yes' or 'no' or whatnot in the comments section at various points.
Getting feedback is essential for any business who wants to understand more about their audience so that they can fine-tune their offering and a webinar gives you a chance to grab that feedback while your customers are right there with you.
Find out how important this topic is to them and what other topics they'd like to learn about. Ask them how familiar they are with your brand and what perhaps you could do better.
Also, make sure to keep asking if what you're saying makes sense.
Do Giveaways During Webinars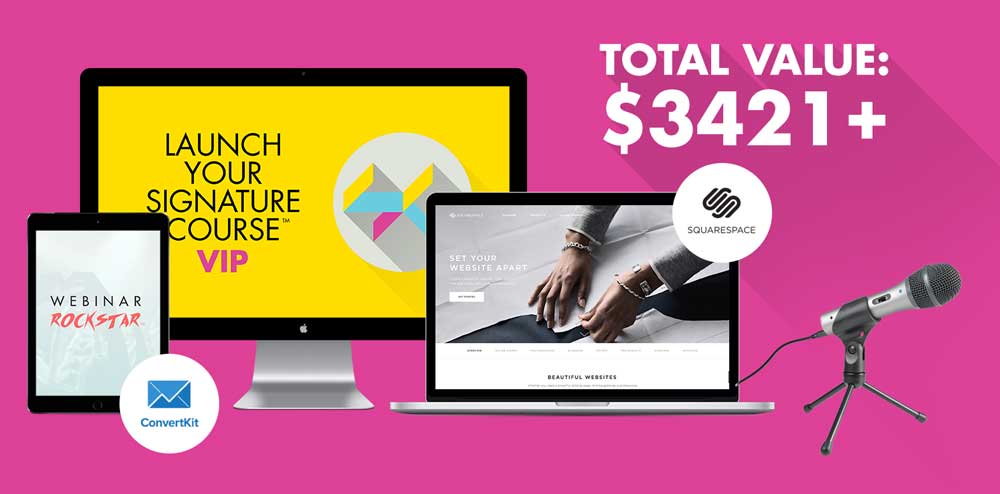 Giveaways can be an easy way to boost your lead generation efforts, attracting more people to your webinar while also raising awareness.
On the flip side, critics say giveaways don't always work because they bring the overall quality of your audience down. Basically, some folk might only be here for the prizes.
However, Actual Media did a few tests on this and found that conversion rates increased by around 14% after a prize offer was added.
Make sure whatever you giveaway is valuable to your audience and as unique as possible.
Also, make sure it's something that will for sure get them excited and definitely make sure to promote it on social media and email before your webinar gets underway. Let people know what prizes you've got for a few lucky attendants!
Repurpose Webinar Content
Imagine crafting an awesome webinar that you love to death … but which is over within an hour. All that effort for just an hour?!
Not if you're savvy enough to repurpose your webinar content.
Webinar content can be repurposed into different forms so that you keep extracting more juice out of the lemon.
For example, you could cut it up using editing software like Final Cut and release bits and pieces as standalone, short-form videos on YouTube or Facebook.
Entrepreneur Gary Vee does this all the time with his videos. He'll create a long-form video before cutting it up into smaller, bite-sized videos that allow him to keep generating more traffic and conversions.
You could also turn the information into your slide deck into one, pretty-looking infographic.
Another idea is to turn your webinar into a bumper blog post and you could even repurpose it as a podcast. Indeed, 64% of customers now listen to podcasts, and since a podcast can be recorded and filmed, the transition from a webinar to a podcast should be simple enough.
Conclusion
Webinars are great ways to drive more traffic, convert more prospects – and clinch more sales.
Just make sure you take advantage of them by using the strategies and tips in this article so that you're able to land yourself more attendees and you're able to keep them engaged and interested throughout the webinar so that they stay watching until the end.
The post How To Use Webinars To Build a Strong Brand is by Stuart and appeared first on Inkbot Design.
Read more: inkbotdesign.com