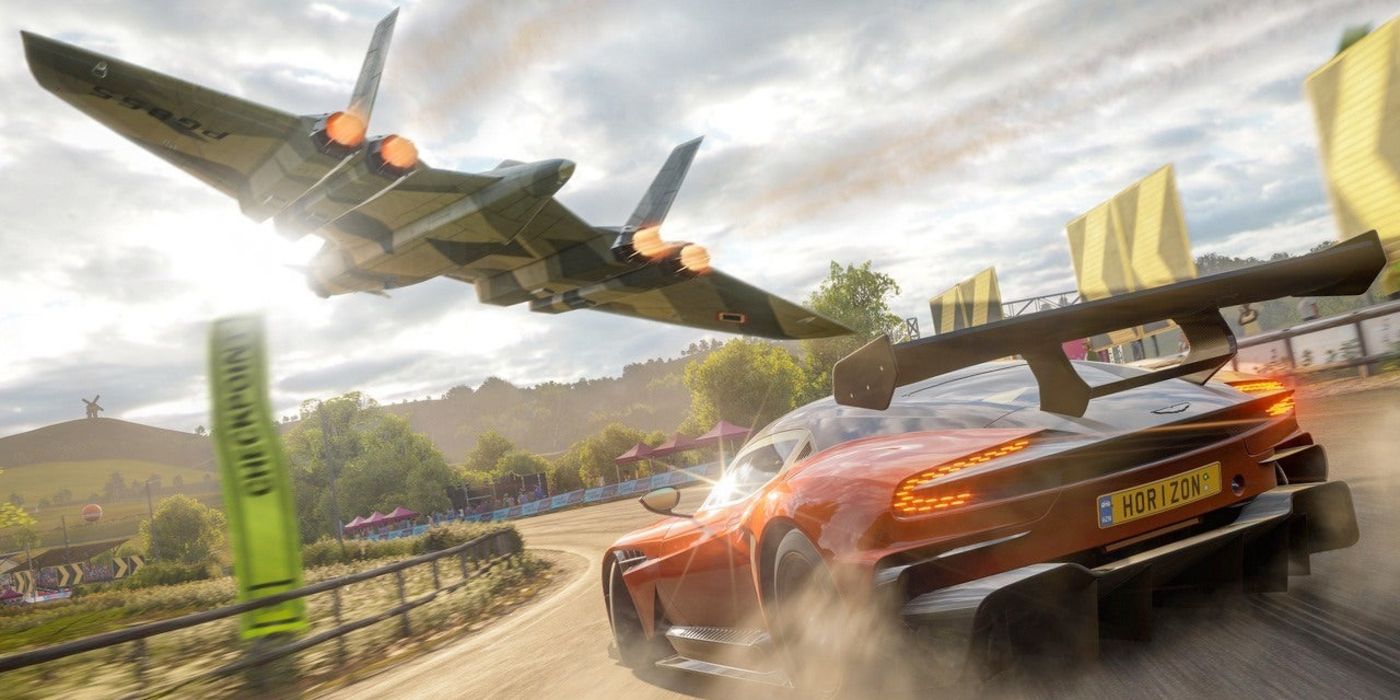 Racing game Forza Horizon 5 may finally have a setting, if rumors are to be believed. Reputable sources are suggesting the open-world racing franchise will go to Mexico for its next entry, but nothing has been confirmed. Forza Horizon 5 hasn't been officially announced, but is heavily rumored to be coming before the already announced Forza Motorsport 8.
Forza Horizon 5 is reportedly releasing this year, though there has been no official word from Xbox yet. Xbox announced Forza Motorsport 8 last summer, but has been awfully quiet on the title since its reveal. Details are scarce for the next game and rumors have been swirling about the next Horizon game for years. Many speculated that the series would go to Japan, but it seems the next entry will be returning to North America.
Related: When Is Forza 8 Coming Out & What Is Taking So Long?
News site Windows Central is reporting that trusted sources have told the site that Forza Horizon 5 will take racers to Mexico. Similarly, noted Xbox insider Jez Corden and GamesBeat journalist Jeff Grubb also teased a Mexico setting for the unannounced racing game. Although there's no confirmation, all three sources are pretty reliable on their own. It's still a rumor, however, and should be taken with a grain of salt for now. Xbox could announce the game at E3 2021 and release the game either this fall or slowly build up marketing for a 2022 release.
Typically, outside of Forza Motorsport 8, Microsoft tends to announce and release games in the Forza franchise in very quick succession. Past games have usually been announced in the spring or summer and released in the fall, so there's a high chance the new entry could release in October or November, possibly depending on when Halo Infinite is released. Given that Xbox has yet to give any real details on the previously announced Forza Motorsport 8, it would be an odd move, but there's also the even crazier idea that Playground Games releases both games this year.
Will it happen? Probably not, as that would split the racing crowd quite a bit, even if both games are drastically different. Nonetheless, playtesting for Forza Motorsport 8 begins soon, so it seems likely that that game may be further along. It'll be interesting to see what new features Microsoft adds to Forza Horizon 5, as the last game had different seasons and weather. Whether or not there's something unique enough about Mexico to design whole new systems and mechanics around remains to be seen. Either way, fans may learn more this summer at Xbox's E3 event.
Next: 15 Best Xbox One First-Party Exclusives Ranked
Source: Windows Central, Jez Corden, Jeff Grubb
Read more: screenrant.com