So, you're ready to build your social media empire?
You've come to the right place.
From the title of this article, you know you've stumbled upon 16 golden eggs of social media marketing tools. What you may not realize is these eggs were found, tried, and tested by Roland Frasier. He's the CEO of the War Room Mastermind. That means that he's the head honcho of helping million-dollar marketers… become better marketers.
He's one of the most popular speakers at the annual Traffic & Conversion Summit and after each presentation the audience usually juststares wide-eyed, unsure of what to do with all the new information.
This article will help you automate, optimize, and analyze your campaigns on Facebook, Instagram, Twitter, and LinkedIn using a top-dog's social marketing tools.
Here are the 16 social media marketing tools you shouldn't live without.
Linked Helper
Paid: $
Linked Helper is a LinkedIn marketing tool. Their goal is to make your LinkedIn marketing strategy as automated as possible. Linked Helper costs $15/month maximum and has automation options for connections, messaging, and endorsements. They also have an email list builder and a list manager, so you can build a marketing funnel.
Linked Helper:
Sends personalized messagesAuto-responds to messagesAutomatically exports visitors' profiles to a CSV fileEndorses your contacts automatically to better your chances of being endorsed in returnAutomates following and unfollowing
Agorapulse
Paid: $$$
This is a social media management tool for Facebook, Twitter, Instagram, LinkedIn, and YouTube. With Agorapulse, you can run all of your social media accounts and your social media team from one platform. You can create a content calendar that publishes to every social account, learn about your audience, stop trolls from leaving negative comments, export your social media stats, and communicate with your social media management team. It can be expensive, but it is well worth the investment because of how much time it can save you.
Agorapulse:
Let's you reply to all of your social media messages in one placeFinds relevant social conversations that your audience would be interested inMeasures your follower growth, engagement, and conversionsPosts content based on your scheduleHelps communicate with your team and manage each member's task access
Sprout Social
Paid: $$$
Sprout Social has quickly become one of the most used social media tools in the industry, used by 20,000+ different brands and businesses. Sprout Social is a all-in-one tool that allows you to not only improve your social traffic, but build a better relationship with your newfound consumers. is Its cheapest option is $99 a month, and goes all the way up to $250 a month for all of their features. Those prices make it somewhat expensive, but what it offers you is worth every penny.
Sprout Social lets you:
Manage every social media platform for your businessSchedule social media postsEngage with followersGet in-depth social statistics and analytics
Hootsuite
Paid: $$$
Hootsuite is arguably the most used social media tool on the market today because of how many things it can be used for. Similar to Sprout Social, Hootsuite is an all-in-one social media management, analysis, engagement tool that can help you get a leg up on your competition. From publishing, to listening, to creating ads that actually work, Hootsuite helps you do it all. It has three plans, two of which are pretty cheap and one is extremely expensive.
With Hootsuite, you will be able to:
Manage all of your social accounts from one platformMonitor and protect your social media accounts and dataSchedule postsReceive in-depth analysis of your social media statistics
Hypegrowth
Paid: $$
Hypegrowth was created for businesses and social media marketers who are growing an Instagram or Twitter account. They're a follower growth service that gives their customers real and engaged followers. There are 2 plans, an Instagram growth plan and a Twitter growth plan. They also have Instagram analytics and a Twitter unfollow tool.
Hypegrowth grows your following by interacting with other accounts. None of the followers are fake or forced to follow you—they're organic followers. They say that you'll see results within 2–3 days of starting the service.
Socialmonials
Paid: $$
Socialmonials makes social media campaigns for businesses. Their automated campaign builder self optimizes to increase your ROI. They'll give you a pixel code to place on your website so you can track your ecommerce revenue and leads, as well as automatically put anyone who enters or shares your campaign into a CRM so you can retarget them later.
Socialmonials lets you:
Create a content calendar, preview posts, and add pictures and linksIntegrate user-generated content into your social media scheduleLaunch social campaigns to social media and your websiteMake a personalized share buttonTrack data and compare analytics
PowerAdSpy
Paid: $$
PowerAdSpy spies on your competitors Facebook ads and tells you what's working and what isn't. Imagine if Buzzfeed's Top Performing Headline article turned into a social media marketing tool that showed you the Facebook ads relevant to your niche. They've put millions of ads from 15 countries under one hood and give you the opportunity to search through them by top performer, keywords, shares, likes, comments, and calls to action.
Using PowerAdSpy, you can:
Search ads with your keywords and find precise data about the adSee the live ad directly on FacebookBookmark the best ads to your personalized ad swipe fileSee the geo-targets of your competitors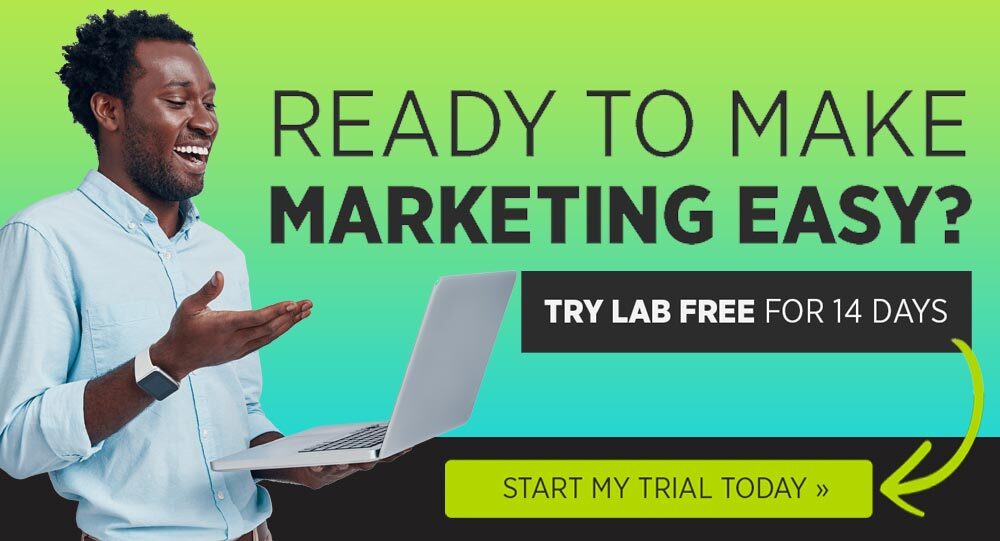 Anyleads
Paid: $$$
Anyleads is a lead generation software for small and large companies. Their platform covers a lot of digital marketing bases, serving customers with needs that range from a sales chatbot to a personal content writer.
Anyleads features:
A sales chatbot that captures visitor dataA social proof widget that shows notifications on your websiteAn artificial intelligence personal content writer that creates daily contentA prospecting tool for finding and capturing emails and sending campaignsA YouTube subtitle extractorA community of influencers you can choose to collaborate with
Rev
Paid: $
Using Rev, you can upload audio files and get a transcription, add captions to videos, and translate documents. It's one of the most necessary social media marketing tools for businesses who rely on videos for conversions. What's unique about Rev is that they also offer foreign subtitles. Their service is great for business owners, but it's also used for legal, academic, and personal needs.
Rev can:
Transcribe audio or video for $1 per minuteCaption videos for $1 per minuteTranslate and transcribe videos into subtitles in foreign languages for $3–$7 per minuteTranslate documents into 35+ languages for $0.10 per word
AdEspresso
Paid: $$
Marketers can use AdEspresso to make ads for Facebook, Instagram, and Google and then optimize them as they're running. The campaign builder manages all of your ads and analyzes how well they're doing. They also have a built-in communication platform (like Slack) that lets you collaborate with your team.
AdEspresso features you'll like:
Create campaigns for Facebook, Instagram, and GoogleManage all campaigns in one platformAnalyze campaign insightsCommunicate with your team and approve campaigns/have campaigns approved
Catvertiser
Paid: $$$
Catvertiser is one of the social media marketing tools that is specifically for Facebook. It's an ad campaign builder and optimizer. It's similar to AdEspresso, but totally focused on Facebook. They have campaign templates and creative files, a Google Analytics integration, and an automated boost feature for advertising your best content.
Catvertiser uses a cost per action (CPA) bidding model so you only pay for your ads when an action is taken by a user. You can choose the action that makes the most sense for your campaign or A/B test actions to see which one has the best ROI.
Driftrock
Paid: $$
Driftrock is a sales and lead generator for Facebook, Google, and LinkedIn. The social media marketing tool platform will connect all of your lead generation sources and track leads from the first click all the way to offline purchases.
Driftrock syncs with:
Facebook custom audiencesGoogle customer matchFacebook lead adsLinkedIn lead generationLocal Facebook adsFacebook marketplaceLead analysis and segmentation
Followerwonk
Paid: $$
Followerwonk is a Twitter analytics tool. Using the social media tool, you can search Twitter bios, compare users, track followers, and sort followers. This is a social media tool for businesses, agencies, and marketers focused on growing their Twitter following.
Using Followerwonk, you can:
Search Twitter bios to find people that you should connect withCompare accounts so you can find follower overlaps and target new influencersAnalyze followers by location, bio, who they follow, etc.Compare your relationship with your followers to your competitor'sFind the content that your followers like the most
Trello
Paid: $
Trello is a content organization and internal communication tool that gives marketing teams a place to clearly detail and illustrate plans in a fun, colorful, collaborative way. Trello creates boards where you can easily document, plan, and organize social posts so that way everyone on your social team is on the same page. It also cuts down on meetings or Slack messages, as well as sends an email to everyone on the board when someone updates the board. It's also, at most, $17.50 a month, so it's not going to break the bank.
Trello is a tool for businesses, marketers, and agencies who want to:
Organize their social scheduleImprove their planning for future postsImprove their internal communicationCreate a collaborative workspace
Sprinklr
Paid: $$$
Sprinklr is a social media management tool for enterprises. Within their cloud, they offer social and messaging suites, advertising, marketing, and research.
Their social platform lets you find, engage with, and listen to your customersSprinklr Advertising creates campaigns for your target audience that get published at the best time across all social platformsYou can improve your content by using planning tools, workflow automation, and AI insightsGet data on your target demographic
StitcherAds
Paid: $$$
StitcherAds is a Facebook and Instagram ad tool for ecommerce and brick and mortar stores. They offer a personalized campaign builder based off consultations with their Facebook and Instagram experts. One of the most unique features of StitcherAds is they help you outsource campaign management to qualified freelancers.
Using StitcherAds, you can:
Use their solution engineers for any campaign tech hiccupsGet a personalized campaign strategyBuild an image or video campaignOutsource campaign workSee product-specific data to improve your ads
A social media strategy that grows your following, gets you engagement, and creates conversions can be automated. Using Roland Frasier's approved tools, you can automate most of your social media strategy, optimize it, and then analyze it so you're growing your empire.
Regardless of what social media platform you're trying to take over, there's a social media marketing tool waiting to get to work.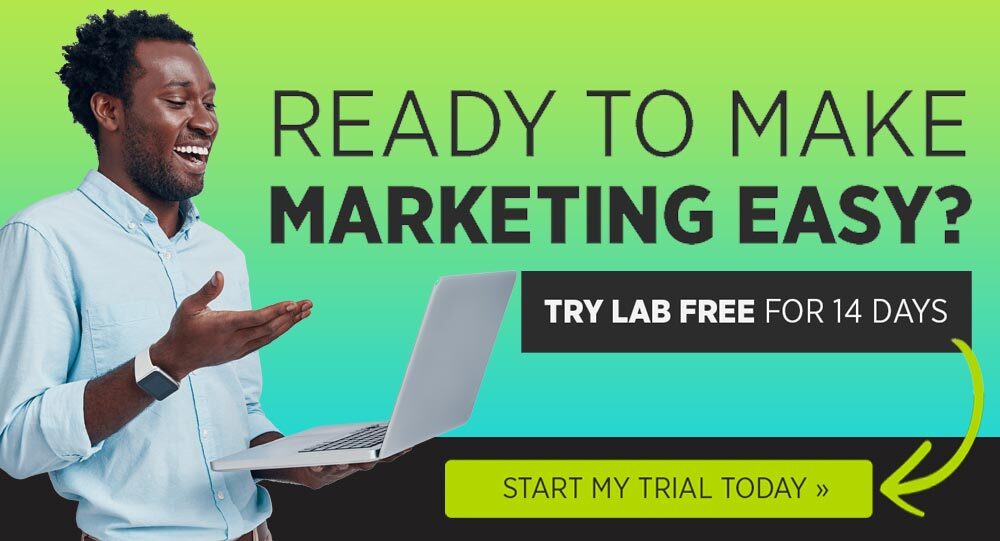 The post 16 Tools to Make You a Better Social Media Marketer appeared first on DigitalMarketer.
Read more: digitalmarketer.com