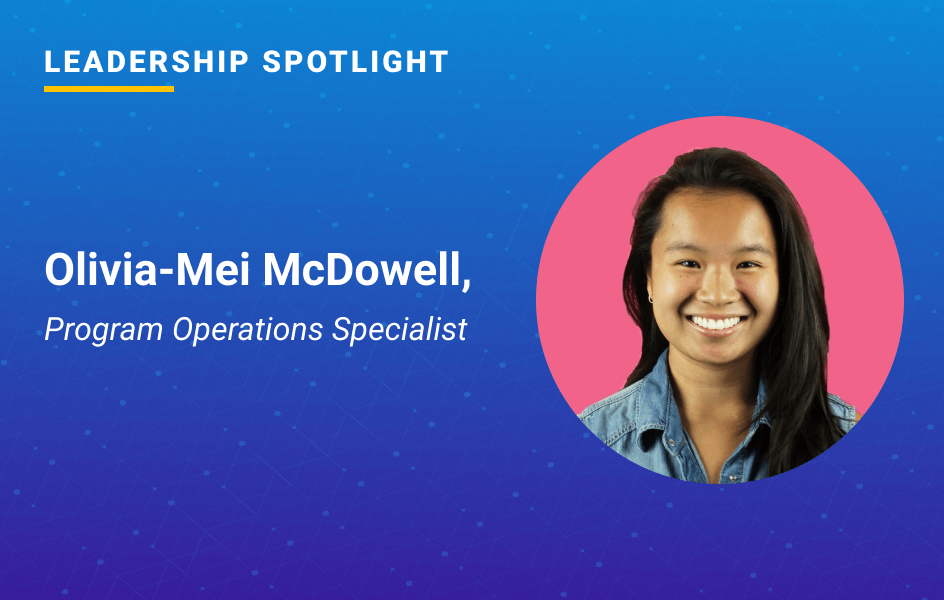 Each month, we're interviewing members of Volusion's leadership team to gain insight into the people behind the company. This month, we're talking with Volusion's Program Operations Specialist, Olivia-Mei McDowell.
How did your background prepare you for joining the Partnerships Team at Volusion?
I have a degree in communications, and much of my education was focused on the impact of advertising and market reach on the consumerism landscape. The mission and strategy of ecommerce partnerships resonates with those themes, making for a swift transition from learnings to practice. Also prior to joining Volusion, I worked in donor relations within the non-profit sector. Ultimately, one of the most important values that I believe remains true across all domains is that authentic people relationships are fundamental in driving successful business partnerships.
What were you most eager to work on when you came onboard?
Volusion's Partner Program was beginning to re-strategize the program when I came onboard, and having the opportunity to contribute to that process was what excited me most of all. It motivates me to see our merchants delighted and positively impacted by the partner solutions we are able to deliver, so I have always been eager to solve for our merchants.
What is the best piece of professional advice you've ever received?
"When asked a question, provide your answer and be sure to ask the inquirer if you've answered their question." Having been on both the receiving and giving end of this action, I have appreciated and benefited from this communication tool. In my own experience, it is easy to accept the initial response to a question and then process the response after the interaction only to find that there is still confusion around the question and answer. As the responder, asking whether you've answered or at least helped clarify the question at hand gives the inquirer a chance to reflect and express any top-of-mind concerns before moving on. I have found this to improve communication and provide real-time clarity.
What kinds of partnerships are most important for an ecommerce provider to offer merchants?
Payments, shipping, tax, and digital marketing partnerships are the big ones—merchants should never have to feel boxed into limited choices when it comes to solution providers.
Mainstream payment partnerships are crucial in enabling merchants to meet the demands of consumer trends.Shipping partners are a necessity when it comes to addressing the nuances of fulfilling national and international shipping requirements.Tax partners give everyone a sigh of relief by bearing the weight associated with keeping up with federal and state tax policy.Digital marketing partnerships provide merchants with tools to increase reachability and drive conversions.
Ecommerce providers and merchants rely on partners because partners are experts in their own trades, and the scope of commerce verticals is best tackled with an ecosystem of industry leaders. Volusion strives to provide an end-to-end experience for merchants, and the ability to offer best-of-breed solutions through our partnerships is monumental in that mission. The most important partnerships are those that provide services and solutions that help merchants improve their business, whether it be through sales growth or workflow optimization.
Does your team have anything exciting in the pipeline?
Yes! We are working on a lot of great partnership opportunities, and we're looking forward to expanding our scope in 2021. I'm especially excited about some updates we have coming soon to our payments partnership offerings. Also be on the lookout for an announcement about a highly anticipated tax solution!
Read more: volusion.com