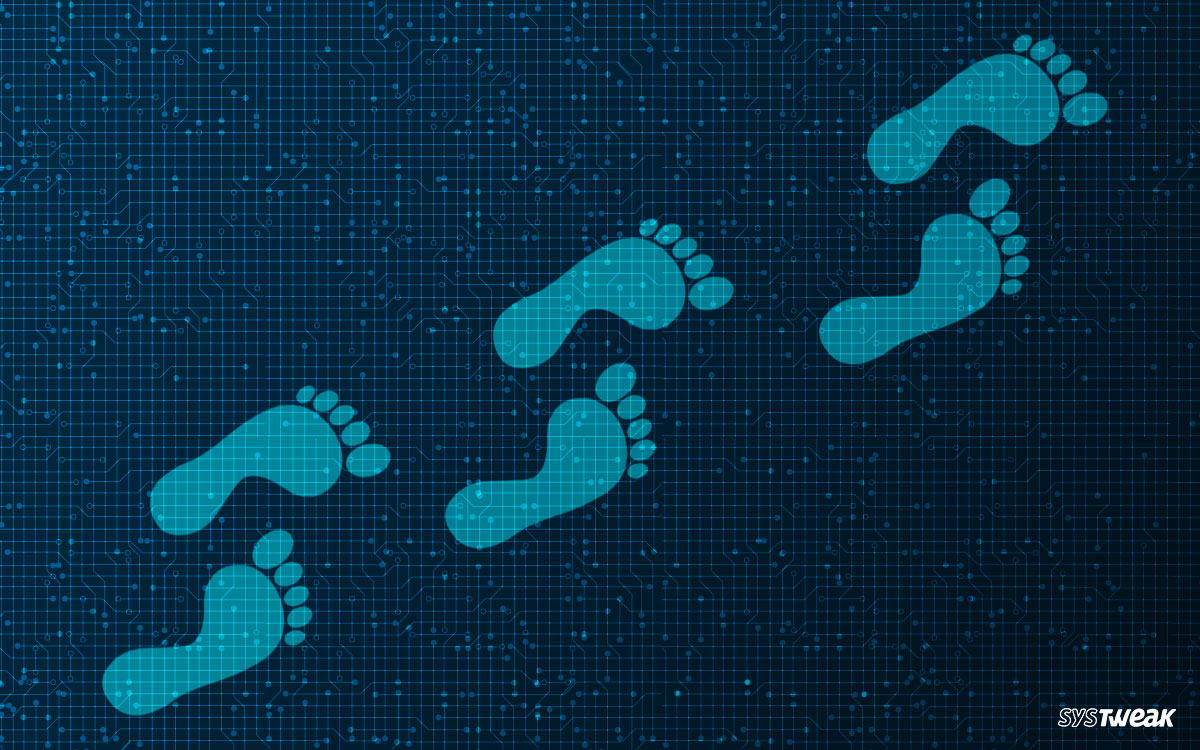 Data privacy has become a significant concern for not just the users but governments and administrations, especially after numerous data breaches and leaks reported at large tech corporations such as Google and Facebook. Turns out users were fooled over and over regarding their control over their online privacy and identity. With European GDPR, every company, which at any level is involved in internet-based business or consumer support services, was put in a constant check for violation of user rights.
Image Source: Engineer-News Record
But, users are still unable to grasp the true meaning of online identity protection and the safety of their private information. With so many services and websites asking for free email subscriptions and login details for mere access, users tend to lose track of which platform they've registered their email ID. Registering an ID or login via Google account, or Facebook account means that you (the user) have allowed that particular platform to access your email for sending you promotions, advertisement emails, etc. or use your email for marketing purposes. This saved information refers to our Digital Footprint, which remains stored on corporate databases for years to come.
To help users identify which sites (or companies/vendors) are using their emails on their databases, an Israeli start-up has burst out of the scene very recently.
Mine: A Startup Offering Users Control Over Their Data
Mine is a start-up from Israel, which was launched in January 2020 with a vision of helping users understand the real sense of net neutrality by offering them more control over their data. Founded by Gal Ringel, the idea is to provide users with a tool, which can help them find out which marketers are using their data or to whom users have given their consent to access their information.
The official website of Mine reads –
"We believe now is the time to drive a major market shift by providing people worldwide with a real choice about who gets to keep their data and how it's used. Welcome to the future of data ownership".
Mine aims at offering users a clear choice as to whether they wish to continue providing their data to corporations or not. Mine will target corporations who collect user data and store it in their databases for the entirety, while users tend to forget about them.
How "Mine" Works?
Mine, which is based in Tel-Aviv, works on a scan and root out basis to determine what marketing messages you've subscribed through and on what platform you've created an account. Whenever you (the user) subscribe to a service, free or paid, then you have to register using an email address. For example, Netflix. So, in case you have a Netflix account, you'll be allowing Netflix to send you emails regarding the latest updates, promotions, etc.
A user will receive similar emails from websites/blogs whose newsletter you may have subscribed to. Moreover, you may also receive emails from job recruiters, marketers, and other corporations where you've at some point, given your email ID.
Mine scans through your email to find out which service/website/vendor you've subscribed through. Since these services would be sending you emails, the scan will identify them all. The vision behind Mine is to do what corporates have failed to do. CEO of Mine Gal Ringel has said that Mine is offering users their right to choice as, "Obviously companies fail to protect our data. [This is why] we think that consumers should take a much more active approach in managing their data."
How to Use Mine?
To check how one can use Mine, I went through the process to test how good I am at controlling my data. Here are the steps to use Mine to root out your digital footprints on the web.
Step 1: Visit Here.
Step 2: Choose from the three options from the list. Let's suppose I choose the Find Out option to know which companies hold my data. All three options will redirect you to the same window.
Step 3: Sign in with your Google account you use.
Step 4: Fill in the initials. Click on Get Started.
Mine's data showed that there are more than eighty websites that have my data stored with them. Nineteen of them have my financial information which may include my debit card details. A lot of information was practically an eye-opener as some of these platforms I do not even remember logging in.
Step 5: To check in the apps/platforms/websites that have your data, click on See My Footprint option.
Step 6: The footprint data is bifurcated in categories. You can switch different categories by jumping on to new sections.
Sending Reclaim Request
Mine allows users to send requests to the vendors or corporations, asking them to remove your details from their databases. This is how you can proceed to send one:
Step 1: Move the cursor to the vendor/website logo to whom you wish to send a reclaim request.
Step 2: Here, I'm choosing IMDB. You'll find two options there – Reclaim, and I Need It.
Step 3: Click Reclaim It.
Step 4: A new window will pop-up. On the right side, you'll see the email that Mine prepared for you to help you reclaim your information.
Step 5: Agree to terms and click on Send Requests.
Mine Won't Keep Your Information, Claims CEO
Mine is an AI-based program. Mine does help in rooting out our digital footprints. However, we also allow Mine to access our emails. When asked about the safety of users' emails when Mine accesses them, CEO Ringel, who has previously served in Israeli Defence Force – Cyber-focused Unit 8200, stated that Mine does not peek into mail content at all. He admits that it sounds alarming to give email access to a third-party platform; however, Mine only reads subject bodies to scan through emails of potential corporate clients. The AI does not read any content from within the mail.
Currently, Mine adheres to the European GDPR policies, and it further plans to incorporate the laws of California Consumer Privacy Act as well. The platform remains free for a while, but the team plans to convert it into a freemium model, where users will be able to use new premium services.
Verdict
Mine is a useful and necessary platform right now, a time when privacy concerns are so staggering and frequent. Yes, it is paradoxical to allow a tool to read your emails so that you can stop other websites from doing the same; however, Mine seems effective and secure as of yet. Plus, it's better if you can monitor the services you're signing up for and understand the significance and impact of data and identity misuse.
You can use Mine by following the steps provided above in this piece. Drop-in your views in the comments section about Mine and if you think it's useful to have such a platform available. For more content on tech trends, add Systweak on your social feeds at Facebook, Twitter, and LinkedIn.
The post How To Use Mine: An Israeli Start-up Helping Users Identify Their Digital Footprints appeared first on Systweak Software.
Read more: blogs.systweak.com