Creating Mobile Apps: The Importance of Great Design
The mobile market is growing at a breakneck speed, and apps are right at the centre of this dynamic development.
Cutting through the noise is hard, but many successful developers have realised how to get ahead of the pack when creating mobile apps.
They use attention-arresting design to set their product apart.
Considering that major app stores are teeming with apps, this has a profound impact on the ultimate success.
Graphic design entices people to download an app, and it keeps them engaged once they do.
Ugly ducklings are primarily disregarded and ignored.
They stand out, but for all the wrong reasons.
On the other hand, great design when creating mobile apps paves the path to the user's heart.
It makes all other elements fall together and determines how valuable and easy-to-use the end product is.
Tools of the trade for creating mobile apps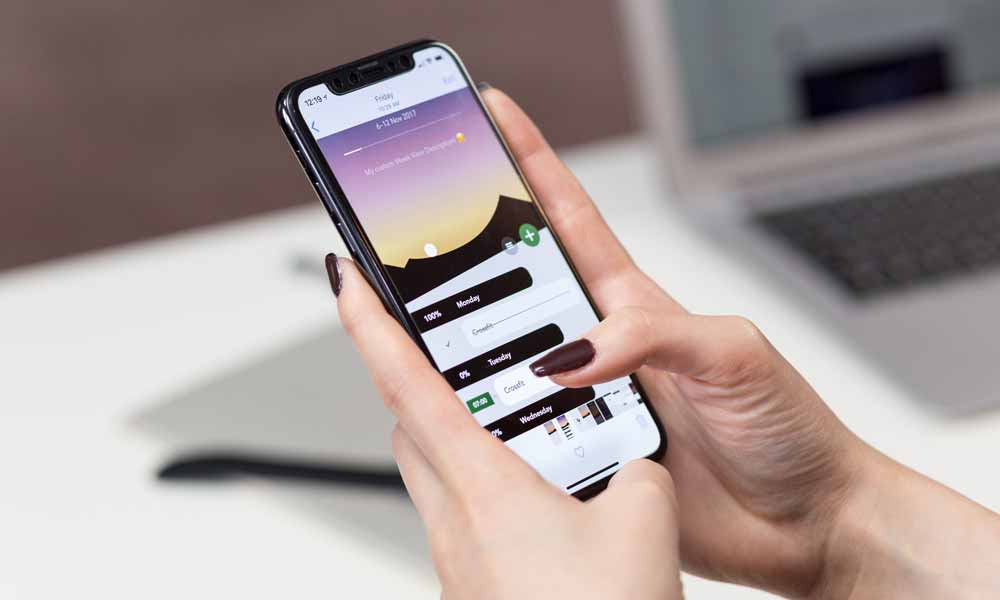 When pondering what makes a great app design, people envision different things.
Some highlight the colour and font, while others praise features and complexity.
All these factors are essential, but what indeed makes an app rise above the rest is its design.
Product quality is still the king, but it is not the only game in town.
You can have a killer concept, but without a beautiful presentation, it will be snowed under dozens of similar apps.
To maximise your chances of hitting a home run, do your homework and shift the focus towards the visual side of things.
At the same time, you cannot neglect other priorities.
Come up with a comprehensive roadmap on how you are going to work on creating mobile apps.
You must solve a real problem and fill the void that exists in people's needs.
To do this, one has to identify the best possible tools to bring the design vision to life.
The good news is that various helpful app design tools lie at your disposal.
You can use them when creating mobile apps from the beginning stages of sketching and object creation right to delivering finishing touches.
You could say that it has never been easier to craft a beautiful digital landscape that users will get enthralled in.
Then again, designing a fully-responsive app is a complex undertaking.
It must perform well across different platforms, suggesting that user interface is supposed to render and adjust to different screen sizes.
So, do not dive into development just yet.
Cutting corners is not advisable by any stretch of the imagination.
Gathering and making sense of data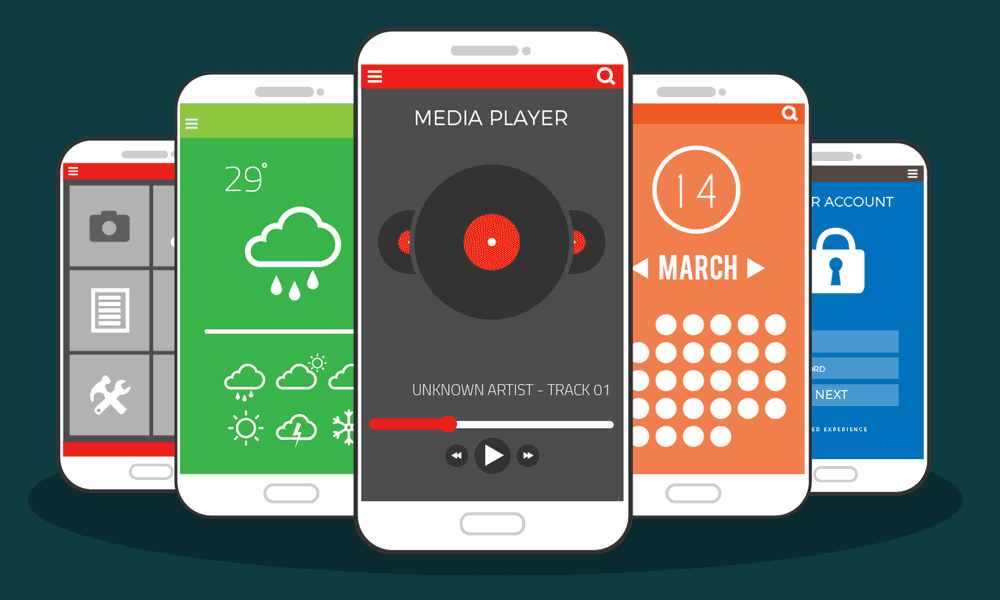 Established developers have demonstrated the importance of conducting in-depth market research.
They do not rush things and invest considerable resources in uncovering prominent trends and user preferences.
Moreover, they make an effort to align core design features with these findings.
Along the similar lines, to come up roses, one has to gain insights about the competition, soak in the feedback on other apps, and comb through customer reviews.
All this data proves to be invaluable once it is applied to the development and design process of creating mobile apps.
The prime goal is to infuse it into the visual identity of your app.
However, gathering and analysing does not come to an end upon launching your app.
To spur long-term success, you have to embark on the journey of constant learning, tweaking, and updating.
Keep the fingers on the pulse of what users think about your app.
You can always invite users over and see what they have to say.
They will be overjoyed with an opportunity to voice their opinions.
This minimises the amount of re-working you have to handle during the development and designing process.
Likewise, you could carry out beta testing later to stay on the safe side.
Paragons of modern design
Keeping these things in mind, you can start fleshing out your design.
In a nutshell, great design is the one that blows away people right from the get-go.
It makes a striking first impression, and you cannot afford to showcase an ugly interface.
Also, the impression must last beyond that initial moment and affect every other point of the customer experience.
So, what does a good, creative design imply?
Well, to avoid time-consuming guesswork, we should all take lessons from champions of the digital world in the league of Apple.
The corporate giant has outpaced competition on multiple fronts, but the visual identity was undoubtedly one of the game-changers.
When they hear the name of the company, people instantly evoke images of sleek and modern visual solutions.
This means that Apple has managed, with the help of stellar design, to communicate visual ideas with the broad audience and spread brand awareness.
User in the focus
To emulate this kind of success in creating mobile apps, developers must not follow what others are doing.
First off, one must understand the difference between User Interface (UI) and User Experience (UX).
The former aspect determines how the app looks like (from the customer's standpoint) and interacts with the user.
It encompasses elements such as graphics, colours, and typography.
The latter aspect affects how the app feels and involves the use of wireframes and layouts.
It is only the marriage of the two that produces a creative design, your guiding light.
Now, before committing to one style or the other and going into detail, realise that mobile design differs from web design.
Hence, it would be a good idea to leave conventions and rules of the web behind.
Do ensure, however, that app design is consistent with your website and other pieces of digital real estate.
A good starting point is to set the theme and mood.
Think about the values your project and message you send.
It helps when creating mobile apps to focus on the end user and stick to the principles of human-centred design.
After all, the poor user experience would reflect negatively on your brand and impede your goals.
Function and form
Note that functionality remains a top priority in creating mobile apps.
Fluidity and utility must never be compromised for the sake of visual appeal.
In other words, blend function and form in a way that fosters a seamless user experience and easy navigation.
Avoid visual noise and clutter that serves no real purpose.
Use eye-candies in moderation.
Minimalist design is a safe bet as it is loved by users worldwide.
The old saying "less is more" really rings true in the booming app ecosystem.
Therefore, you cannot wrong by going for a clean, simple, and clear design.
These principles facilitate navigation and enable your app to feel intuitive.
Nobody wants to go through instructions and tutorials to be able to use the app.
Once you get these things right, throw some fun into the mix.
On top of the game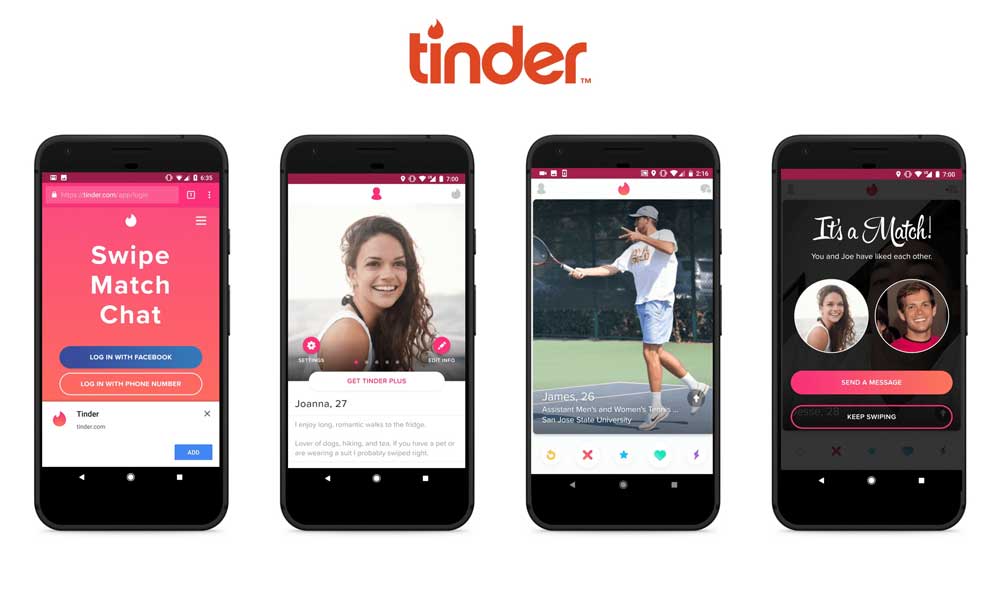 Implement neat features like buttons, fonts, textures, and 3D effects.
Use subtle animations to take the user from one screen to another.
Include UI control colour differentiation to designate state changes in an app.
Just do not inhibit the loading speed and performance of your app.
The attention spans of users are short, and they expect everything to load within a few seconds.
Along the similar lines, you must pay attention to how different elements fit the screen sizes of modern smartphones.
Thus, use the right-sized graphics and make it easy for people to navigate with just a thumb.
Notice that swiping actions should be enabled as they have largely contributed to the success of apps like Tinder.
Also, you might want to use round corners to soften pointy controls and interface.
Break the order of rectangular pixels on the screen to make things more interesting to the eye.
Finally, tie it all up in attractive colours: stick to soothing schemes and steer away from sharp contrasts and distracting backgrounds.
Within these boundaries, let your imagination run wild.
Put a unique, personal stamp, and you should be able to spellbind the users.
Don't forget to adhere to the rules of the platform you are creating mobile apps for, as well as UI guidelines.
Check a list of popular icons that seem to work like a charm.
Capitalize on the familiarity of other apps for the users.
Try to ramp up your security credentials.
You should not get stuck trying to reinvent the wheel.
Instead, stay flexible as know that trends come as fast as they go away.
Success by design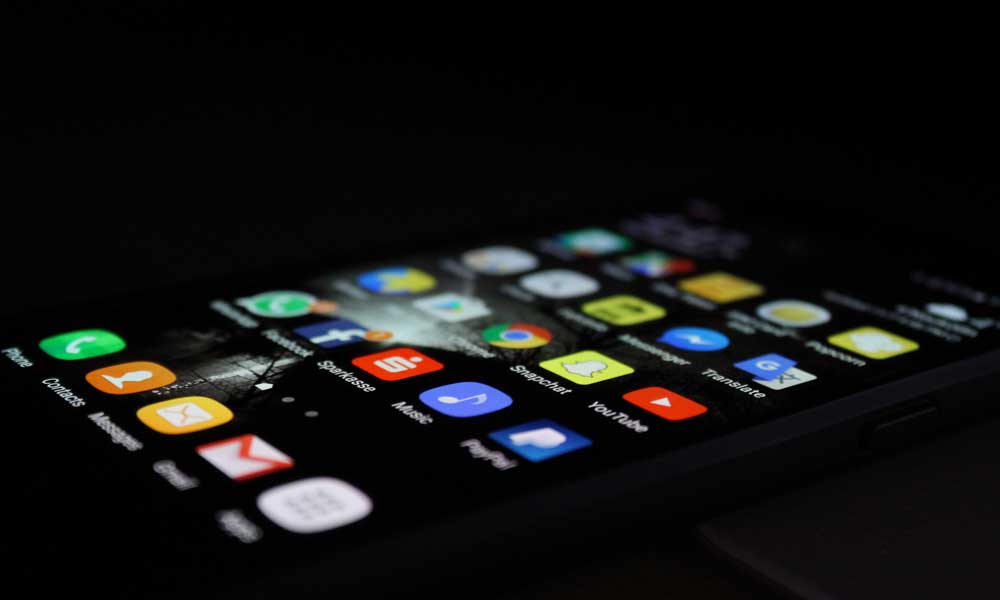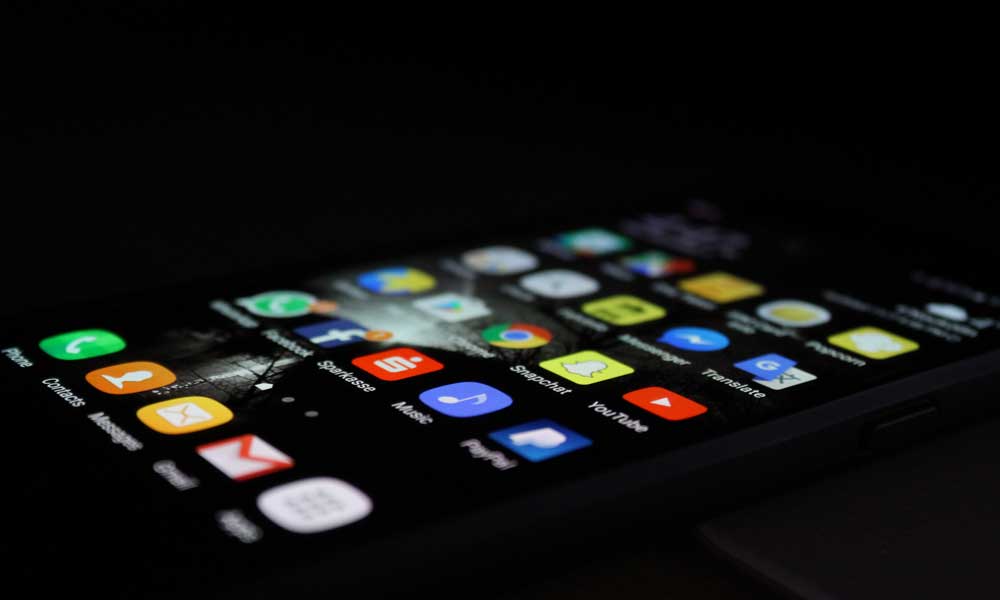 The world has fully entered the mobile age, where millions of smartphones get launched every day.
New apps follow in their wake and compete in the burgeoning, crowded market.
Moreover, if you mean to rise above, you need to harness the power of the visuals that draw people in and send them on a journey through your branded environment.
By now, what great design all about poses is an open secret.
Not everyone can pull it off, however, when creating mobile apps.
So, take your time polishing the look of your app.
Remember that design should speak volumes about who you are, what you offer, and stand for.
Master the art of visual storytelling.
Nail the UX and UI design.
Integrate specific functionalities according to mobile trends and requirements.
Do not let visual splendour get in the way of functionality.
Present the whole package wrapped in superb visuals, one that leaves a lasting impression — ensure that your app gets chosen among the legions of competitive products.
How to Bootstrap Robust Mobile Apps that Sell
Creating apps that sell can be a confusing and challenging journey if you don't have a clear direction.
Bootstrapped mobile apps that are still robust with features can be made to sell with relative ease as long as you follow a few early steps.
First, it is critically important to do extensive market research, preferably throughout the development process.
The truth is that simple apps that are researched well will always sell well.
Most companies make the mistake of not giving the proper weight to market research.
However, it is only sensible that a product that has gone under extensive market review would perform well on the app market.
Once you feel that sufficient market research has been completed, then you must choose the best platform for your product.
This can be made a simple decision by comparing the pros and cons of multi-platform development versus exclusive app deployment.
Robust mobile apps can be made regardless of the platform choice, but it will be a matter of how you want to utilise each platform and the resources required to do that.
Leveraging the freelance market is a great way to find incredible talent at a bootstrapped price.
Do extensive market research
Market research should represent the beginning of a long app development journey.
Market research will help you refine your app idea, define your target audience, and estimate potential earnings.
While some may skimp on market research, they do so at their own risk.
Market research is essential for success, especially in such a competitive market.
Refining your idea and finding your niche will make the development and deployment of your software product much more straightforward and considerably less stressful and error-prone.
Choose the best platform for your target market
After diving into your market research, you're probably ready to start the development processes.
Before jumping into hiring developers or penning some fantastic code, you have a little more research to do.
Based on your market research, which OS is most viable for you? Which IDE, platform, or service will help you build your app most efficiently and cost-effectively? What is your development budget? Which platforms and services are the best fit based on the budget? What about based on technical requirements? Time constraints?
If your research leaves you overwhelmed or confused, reach out to technical people you know or hire a consultant or freelancer to help you out.
Leverage freelance mobile app developers
When you're low on cash and don't have angel investors to lean on, you'll want to leverage freelance mobile app developers.
You can allot your budget more efficiently and effectively with remote mobile developers, who can be hired on-demand.
Even small companies can afford talented developers, as long as they are willing to hire remote software specialists and utilise cloud-based team tools like Slack and Trello.
As more and more hiring managers are struggling to find a suitable candidate, companies started to take into consideration reading a mobile app developer hiring guide before starting screening and vetting candidates.
Use agile principles as a guide
Agile principles can help guide your development process by trusting your developers, keeping it simple, and cutting down on unnecessary meetings and memos.
Using agile gives bootstrapped development teams a management framework that they can work within to keep things managed without figuring it out the hard way.
The agile principles also value the power of constant feedback as it streamlines the development process and always keeps a moving target in view.
Constant communication and cooperation allow the product to flourish without hindering the speed of development.
Freelance developers have typically experienced developers who have been through a myriad of development situations ranging from simple to hellish.
Freelancers are also usually willing to work on flexible contracts so that your app can have robust features without destroying the budget.
To efficiently utilise the development time, bootstrapped products may want to focus on adopting the development principles of the agile method.
The agile method is a set of principles that focuses on cooperation, communication, and iterative design.
Communicating with every team member and acquiring their feedback gives bootstrapped apps a robust set of features.
However, making a sellable app is just as important, and finding out what will sell is as easy as talking to your target audience.
Bootstrapped mobile apps will not typically have a marketing team or colossal marketing budget, which they could throw around.
Instead, bootstrapped apps fare much better when they engage the community directly and ask them what they want to see out of a product.
While simple, it is undoubtedly the best way to come up with a strong identity for the product that will sell within the target customer base.
Creating bootstrapped mobile apps is now much more comfortable than it ever was before.
Utilising market research, the freelance marketplace, and the community directly will give bootstrapped apps a guaranteed path to success.
How to Make Better Mobile Apps
Making better mobile apps is about engaging more fully with the customer and discovering the importance of wisdom in guidance.
App developers that feel stuck or in a rut may not be seeking out the one person who knows what is wrong with the product, the customer.
Making better is as easy as asking for help.
Ask for help from your users
You're developing apps at night after your day job is done and the kids are put to sleep. You're in this alone.
It's just you, the computer screen, and the Stack Exchange community.
One step at a time, you step out of the muck of developing an app on your own.
And then — your app is finished, released into cyberspace, and — nothing happens.
Do you know why nothing happens? Because you're not in this alone.
Make a mobile app with others, ask for help from your community (whether that's friends, coworkers on LinkedIn, or fellow developers).
Even hiring a few extra freelance developers couldn't exactly hurt, could it?
And most importantly, you have to ask for help from the people you plan to sell to — your customers.
They will tell you what they want. You have to ask.
Ask a mentor for help
Reaching out to your friends and your customers is a beautiful idea. But it won't get you where you need to go.
You'll need to supplement their advice with the wisdom of a mentor. How do you get a mentor?
It's as easy as email marketing or requesting to have coffee with a higher up.
Starting up a conversation with someone whom you admire can be extremely difficult.
It may even be nerve-racking for some. But it's worth risking the social embarrassment.
If you're having a truly tough time finding a mentor, you might want to look to mentorship programs like your local small business administration.
Or you might want to find potential investors, who will give you advice in exchange for a percentage of your company or app revenue.
Whatever the method you choose, it's essential to make mentorship a top priority to make your app better, your decisions better, and your app more appealing.
Concentrate on UX
The user experience is significant. It's probably the most crucial aspect of your application.
The user experience lays the foundation for brand relationships.
How seriously are consumers going to take an app that looks and feels off-kilter?
Absent or easy to use always outperform feature-rich, clunky applications.
Need proof? Look at all of Microsoft products. QED.
Opening up your development doors to testing will help a great deal in the iterative development cycle as each version should be reviewed in depth.
Apps that focus on UX are much more likely to succeed because they focus on the needs of the customer over the technical prowess of the developers.
Often, your customers are your best bet in finding solutions to your most pressing issues.
Users who have an in-depth understanding of the app from an outside point of view.
This is very effective for sharpening apps and making better design decisions as users are not usually afraid to speak their minds.
While occasionally painful, this type of feedback is invaluable to app development teams that want to make the best apps possible without ignoring any issues.
Users will be more helpful than you might imagine because they want to see a great app get made too.
However, the community alone cannot tell you all of your development issues, and so this is where mentors can come in and provide much-needed clarity when things get foggy.
Mentors can help you make bigger and broader decisions related to management and marketing that can hamper the development process severely.
Mentors have seen it all and been through every type of development challenge so they can tell you what you need to avoid to subvert tragedy.
The post Creating Mobile Apps: The Importance of Great Design is by Stuart and appeared first on Inkbot Design.
Read more: inkbotdesign.com