Freelance project management has made it possible for a lot of project managers all over the world to be their own bosses and enjoy more work flexibility.
In this blog post, we'll be talking about how you can become a pro freelance project manager (PM). We'll also be throwing in some of the top tools you can use and exploring the best job sites to find your next client.
What is Freelance Project Management?
Essentially, freelance project management involves ensuring that everything gets done on behalf of a client on time and on budget. Apart from the timely and cost-efficient completion of deliverables, it also involves ensuring that a project aligns with the client's business goals.
Freelance PMs are independent contractors who are responsible for initiating, planning, executing, managing and implementing projects. Often, these projects come with a digital component. Typical freelance project management roles involve:
Managing people, budgets, tools, and timelines
Keeping an eye on details as well as the bigger picture of a project
Connecting with everyone who is involved in a project
Creating and communicating project plans, schedules, and budgets
Distributing tasks and setting deadlines for project members
Developing strategies to respond effectively to changes and different strategies
Updating clients and project stakeholders with reports
Ensuring the quality of project deliverables
Using data to track project success
How (and Where) to Find Freelance Project Management Jobs
Every contractor has their own strategies when it comes to securing freelance project management positions. Here are a few tips to help you get started:
Sign up to freelancer marketplaces that cater to your specialty or niche. This will allow you to get better quality leads on potential clients or projects.
Use social media to highlight your accomplishments and to build your network.
Don't be afraid to take small jobs especially if you're just starting out. Building an impressive resume will help you land bigger projects in the future.
While being certified as a project manager isn't always necessary, securing a project management certification can catch the attention of clients and help you land bigger and longer-term projects.
As a freelance project manager, it's also important to know where to find clients and projects that can help boost your portfolio. Here are eight awesome options for you:
SolidGigs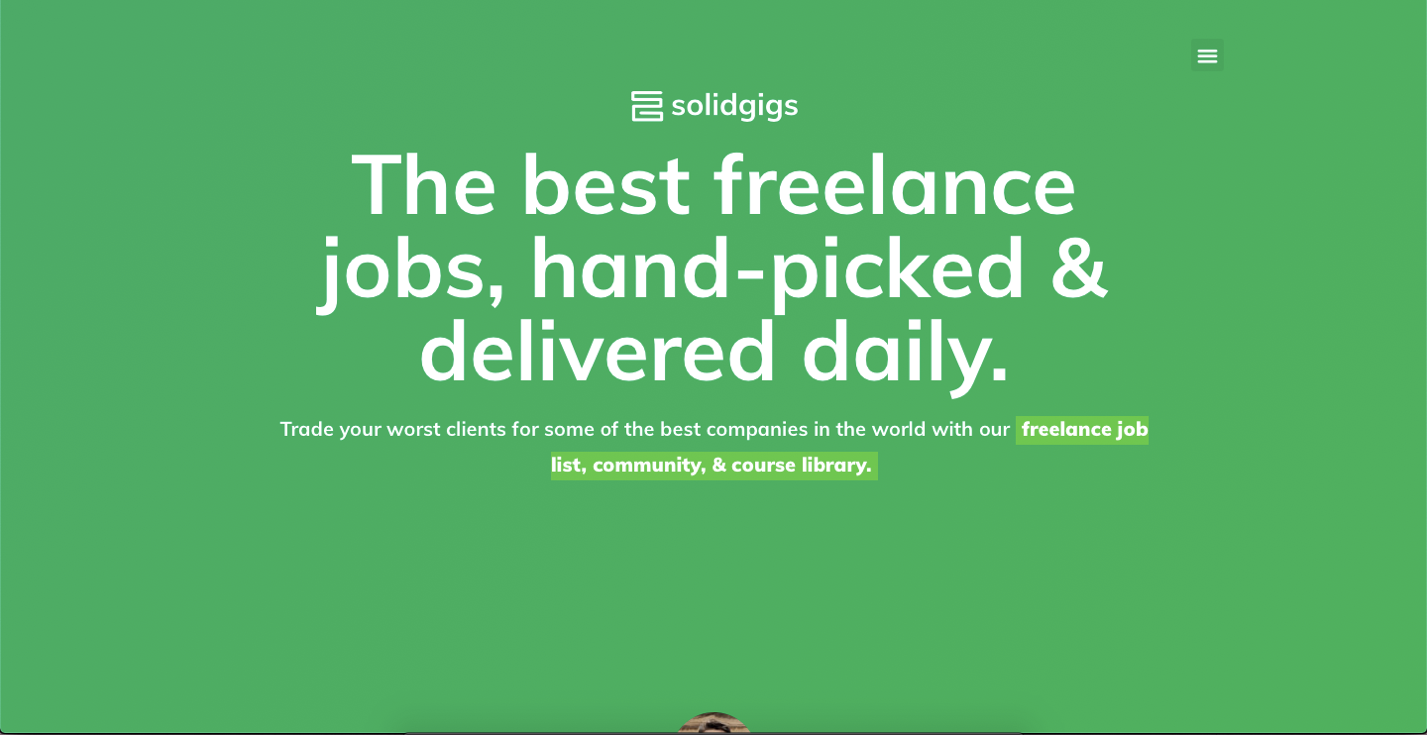 If you're looking for a place to find potential projects as well as useful resources for your freelance project management career, then look no further than SolidGigs. This platform combines two of the most valuable assets a freelancer can have: reliable weekly gig lists, courses, and tools. For as low as $19 per month, you will receive new leads daily and get access to premium tools and courses to help you get better clients.
FreeeUp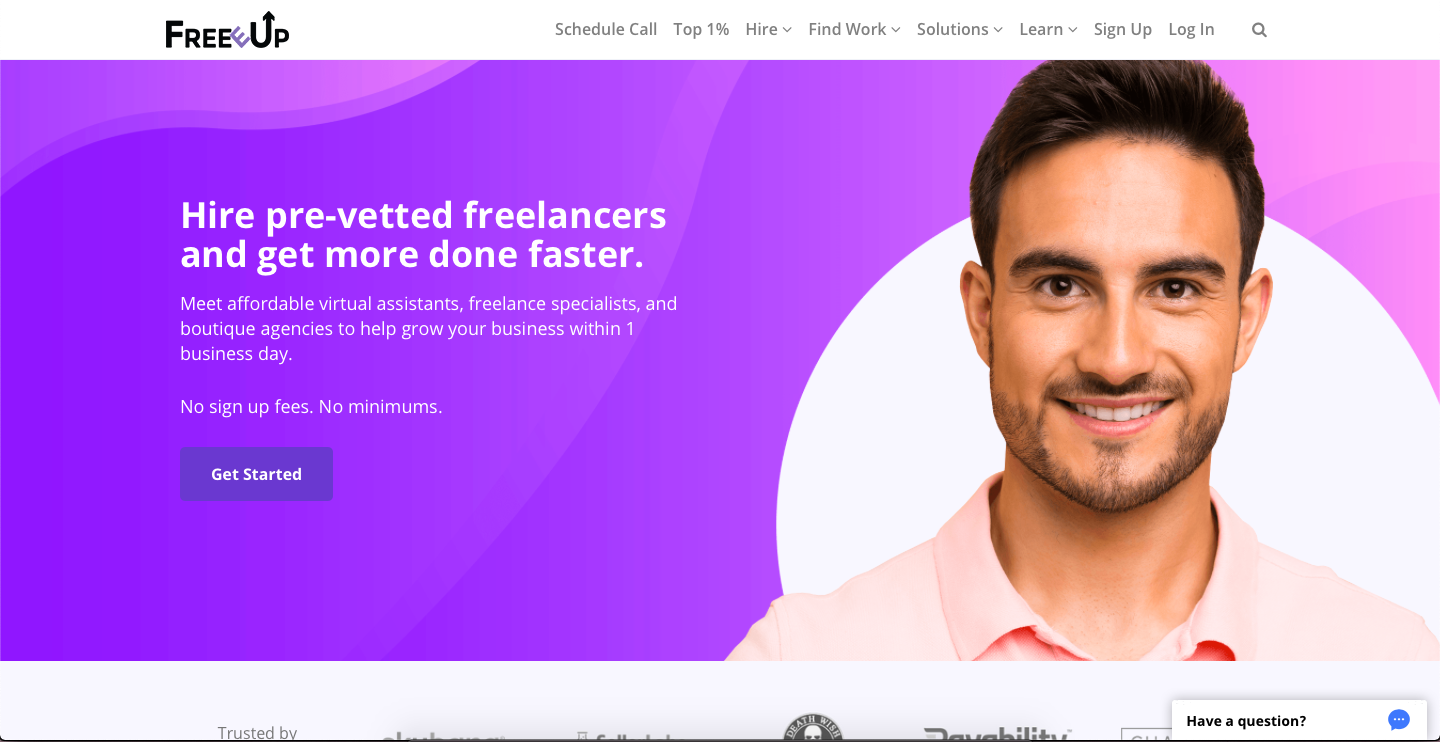 FreeUp is a marketplace where independent contractors can offer their services to clients and build their freelancing earnings. The marketplace screens all freelancers prior to joining the network, so you don't have to conduct long interviews. Once accepted into the network, freelancers can view projects posted by clients, apply, and quickly start working with them.
FlexJobs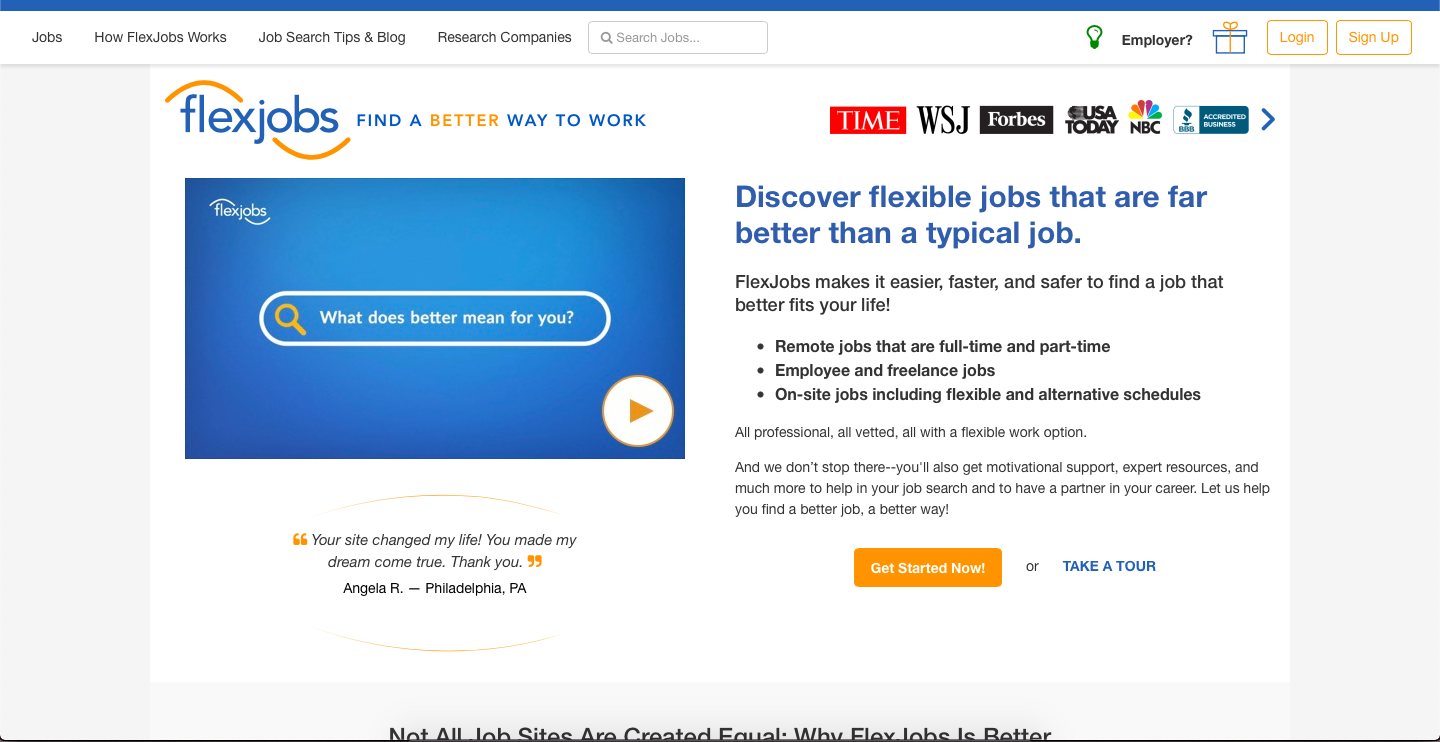 FlexJobs is an innovative job service that specializes in connecting job seekers with flexible options (remote, freelance, part-time, and flexible schedules) with hiring clients. FlexJobs has listings in over 50 career categories from entry-level to executive across the US and all over the world.
Upwork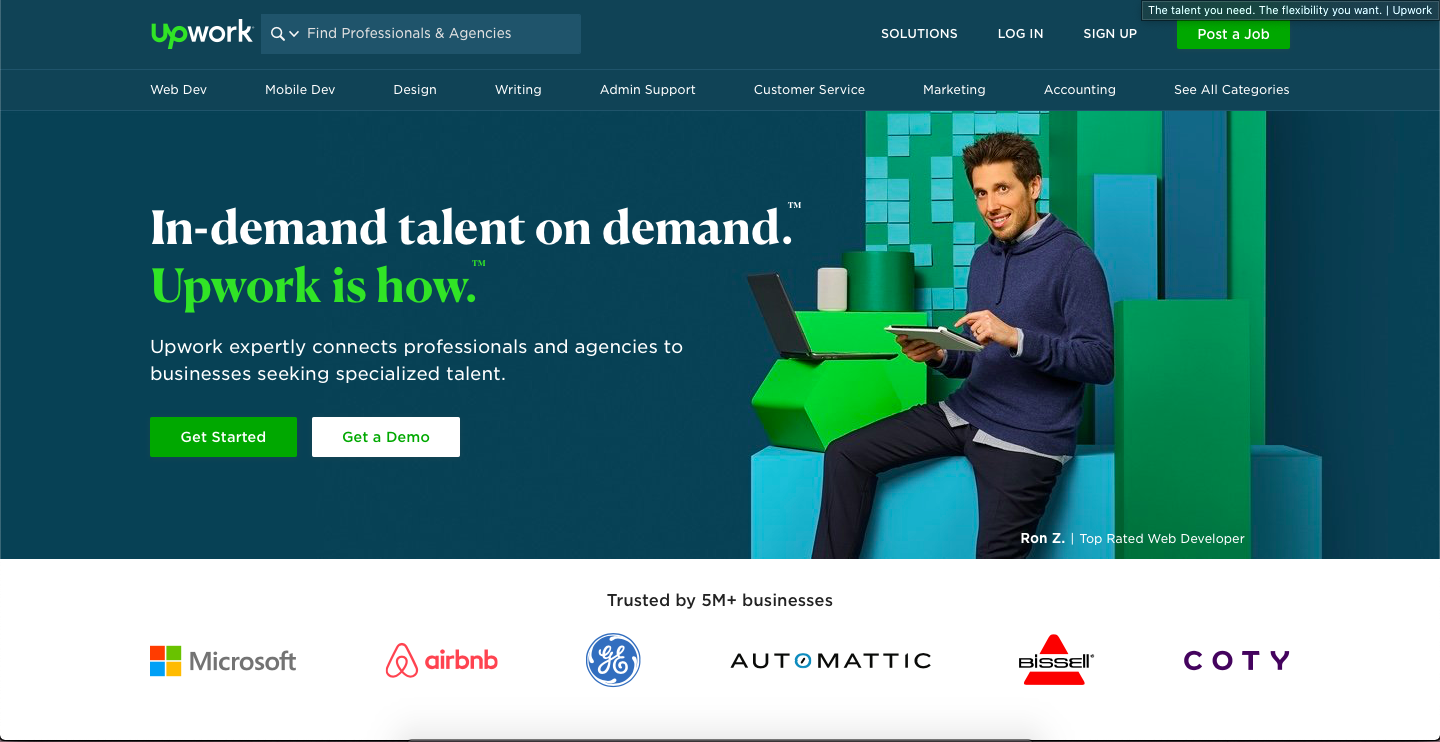 Upwork, formerly Elance-oDesk, is a global freelancing platform where businesses and independent professionals connect and collaborate remotely. The platform makes it easier for businesses and independent professionals to find each other without the traditional barriers time and place.
PeoplePerHour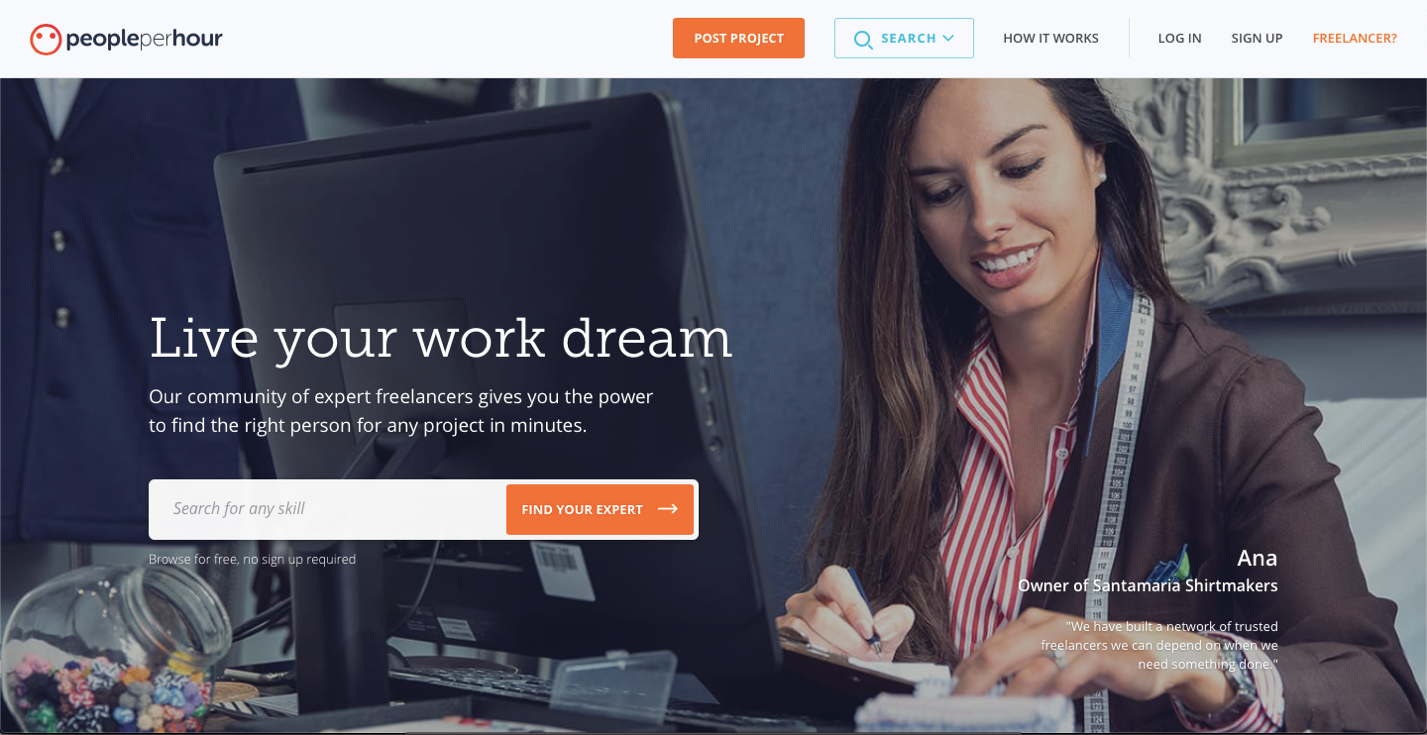 PeoplePerHour is an online marketplace that matches freelance or self-employed professionals with project work, usually in small or medium-sized businesses (SME's). As a freelancer marketplace, you'll need to apply online to join their community. Once your application is reviewed and approved by their moderators, you'll gain access to a stream of projects from an international client community.
Freelancer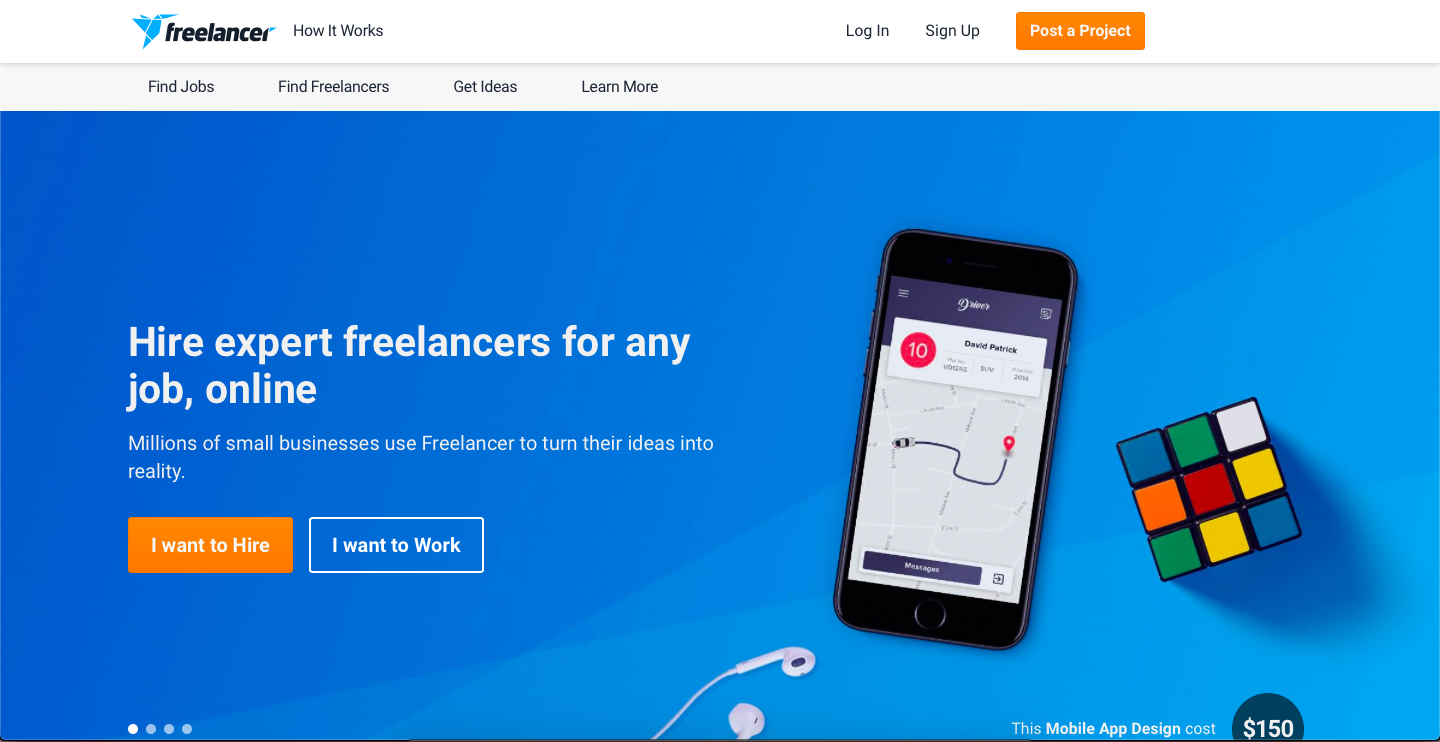 Freelancer.com is the world's largest freelancing and crowdsourcing marketplace by number of users and projects. Freelancers bid to complete projects posted by potential clients who are looking for skills ranging from software development, writing, data entry and design right through to engineering, the sciences, sales and marketing, accounting and legal services.
Guru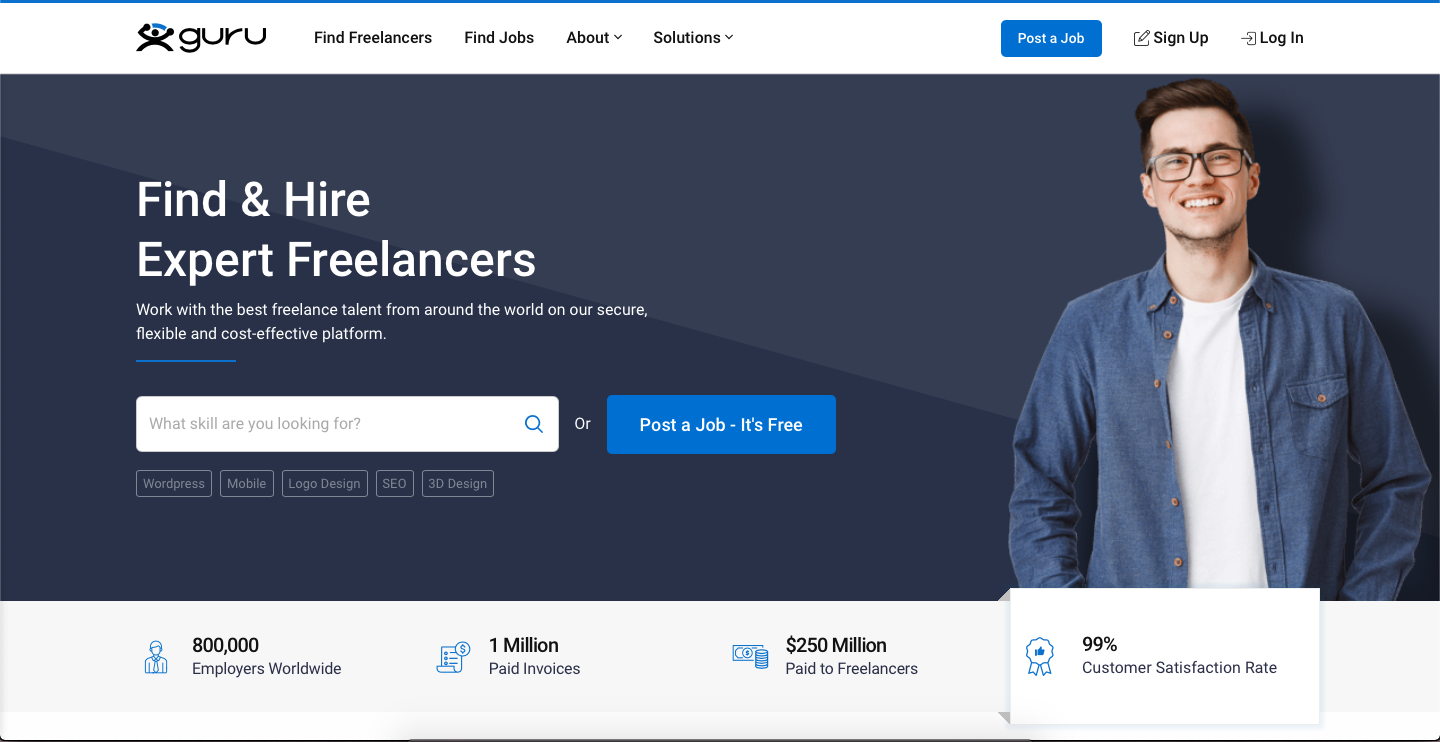 Guru is an online marketplace that offers freelancers the opportunity to market sought-after skills to a global audience with minimal cost. It boasts of innovative features such as online Portfolios which gives freelancers a cutting edge platform on which to highlight their skills and experience to attract work. Meanwhile, Quality Score data points freelancers to strengths and weaknesses so that they can get support to become more successful online entrepreneurs with a core market niche.
Toptal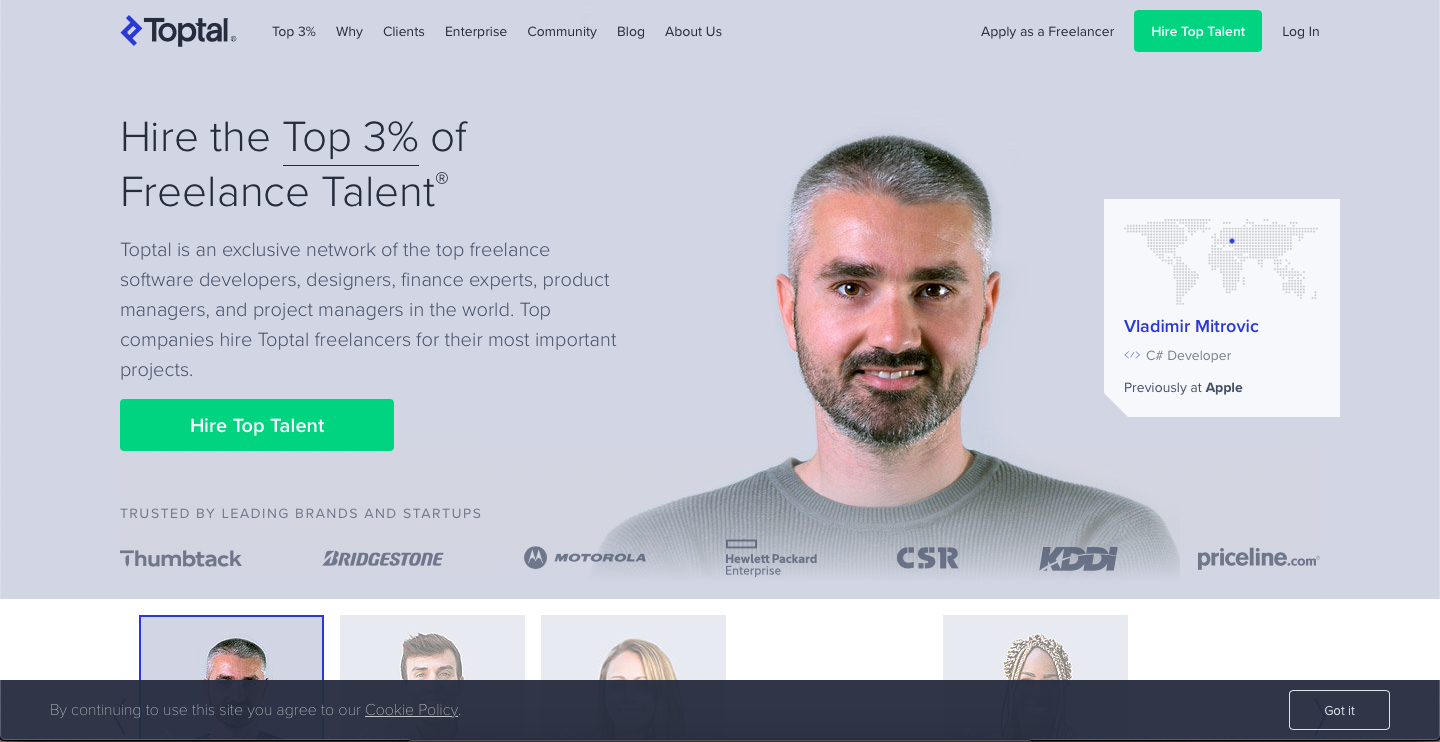 Toptal is an exclusive network of the top freelance software developers, designers, finance experts, product managers, and project managers in the world. It serves thousands of clients, including such Fortune 500 companies as Hewlett Packard Enterprise, Bridgestone, Pfizer, and Axel Springer, delivering expertise and world-class solutions at an unparalleled success rate.
The Salary You Can Expect from Freelance Project Management
Freelance project management entails a lot of hard work. The good news is, as a professional, you are likely to be well rewarded for your contributions. How much you can make can vary depending on where you are and what industry you are in.
If you get clients that are based in Australia, Switzerland, and the United States, you're likely to earn an average of $134,658, $133,605, and $108,000 per year, respectively. However, if your clients are in China, India, or in Egypt then you may end up earning an average of $24,201, $27,052, and $27,156 per year.
Furthermore, according to the Project Management Institute, your role or title also affects your earnings as a project manager. For example, a Director of Project Management in the US can earn up to $134,791 per year while a Project Management Specialist may only earn $90, 531.
The Best Project Management Tools For Freelancers
Freelance project management can be a complex undertaking. But with the right tools, you can make sure that everything is running smoothly for every project. Here are five of the best tools you can use today:
Trello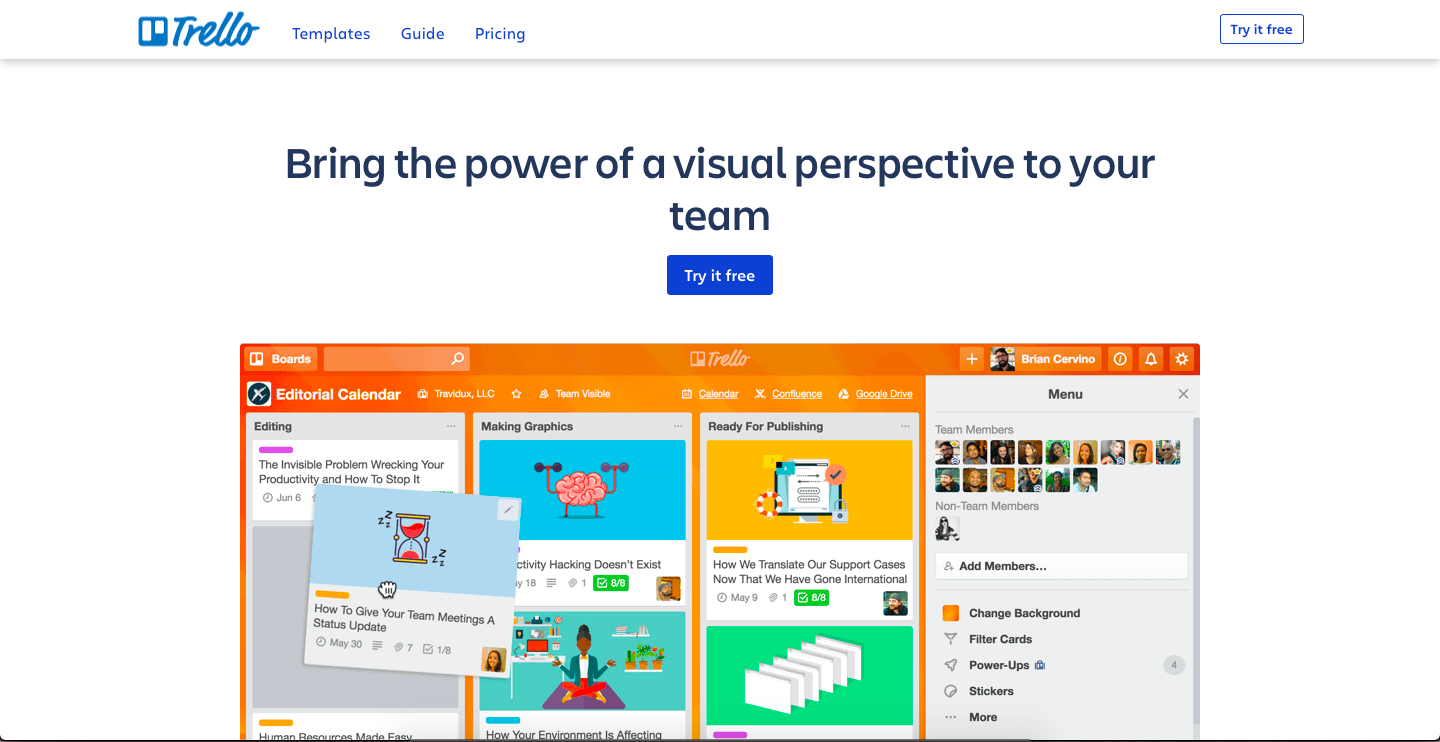 Trello is a web-based Kanban-style list-making application that lets you "bring the power of visual perspective" to your work. Users can create their task boards with several columns and move the tasks between them. Typically columns include task statuses: To Do, In Progress, Done. It lets you see the critical information about a project at a glance, allows for seamless collaboration, and lets everyone stay in sync.
Asana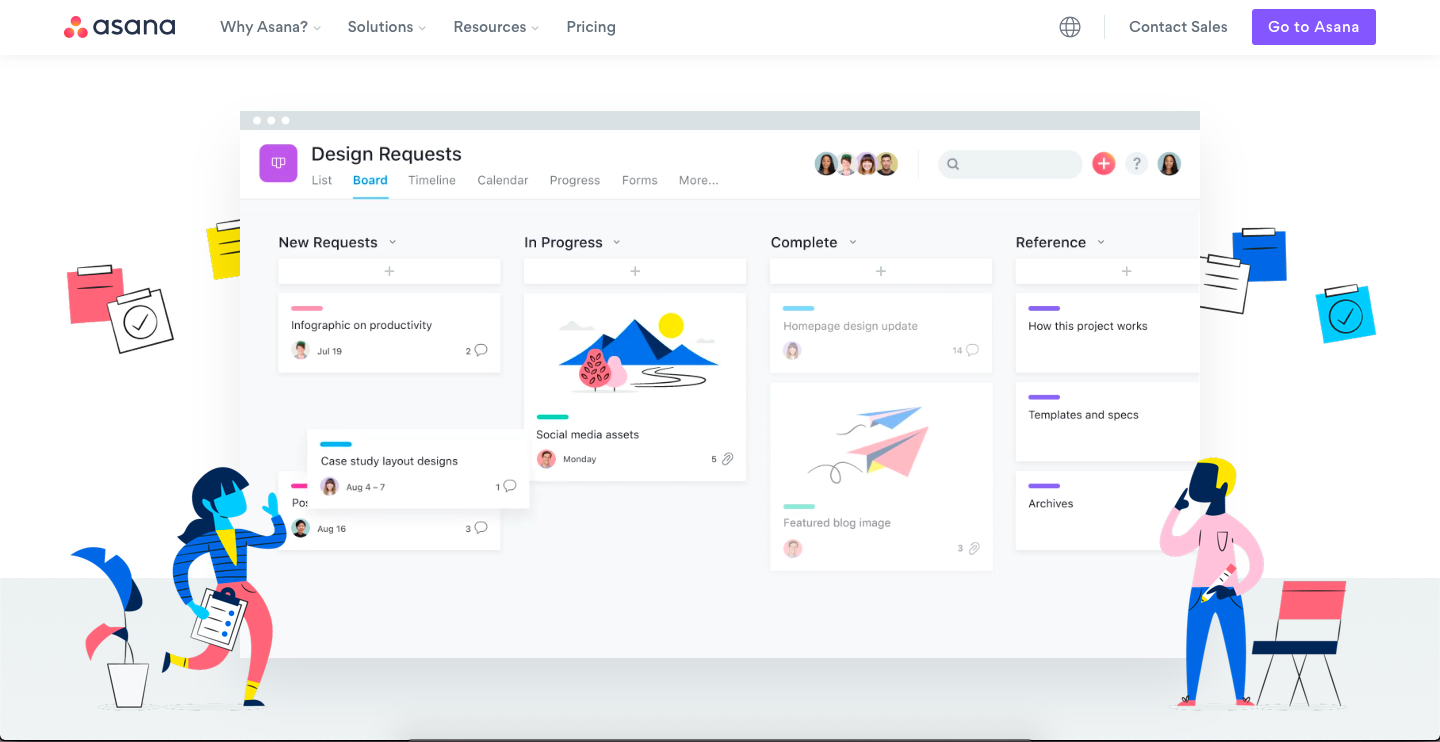 Asana is a web and mobile application designed to organize, track, and manage work in a collaborative manner. This project management software allows you to coordinate tasks so that everyone working on the same project stays updated. You can also use it to share feedback, files, and status updates as well as a complete view of the work being done so that everyone can tackle the right tasks at the right time.
Mural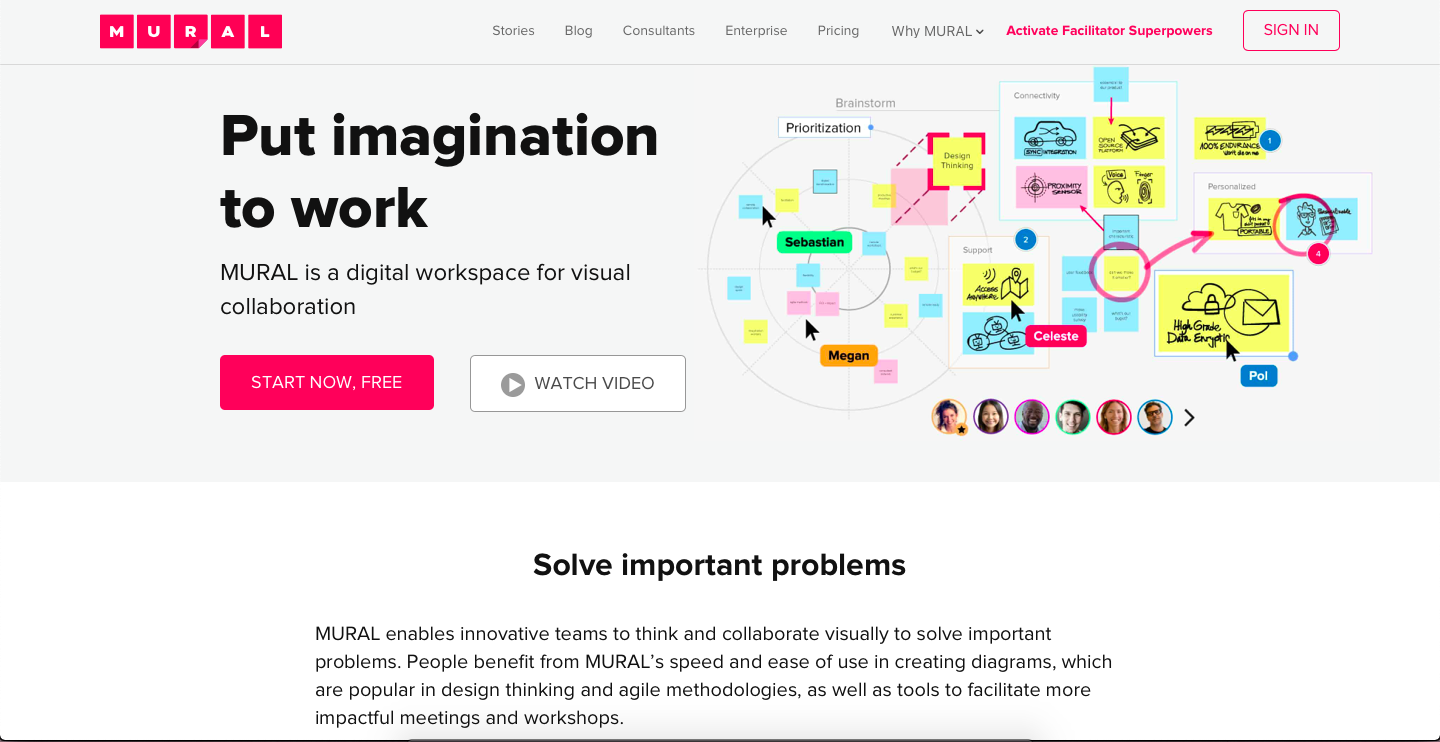 Mural is a digital workspace designed for visual collaboration that allows users to research, brainstorm, organize, design, plan, and share concepts. People benefit from its speed and ease of use in creating diagrams, which are popular in design and agile methodologies. It also has tools to facilitate more impactful meetings and workshops, including a meeting facilitator to run better creative sessions and templates to structure online collaboration.
Slack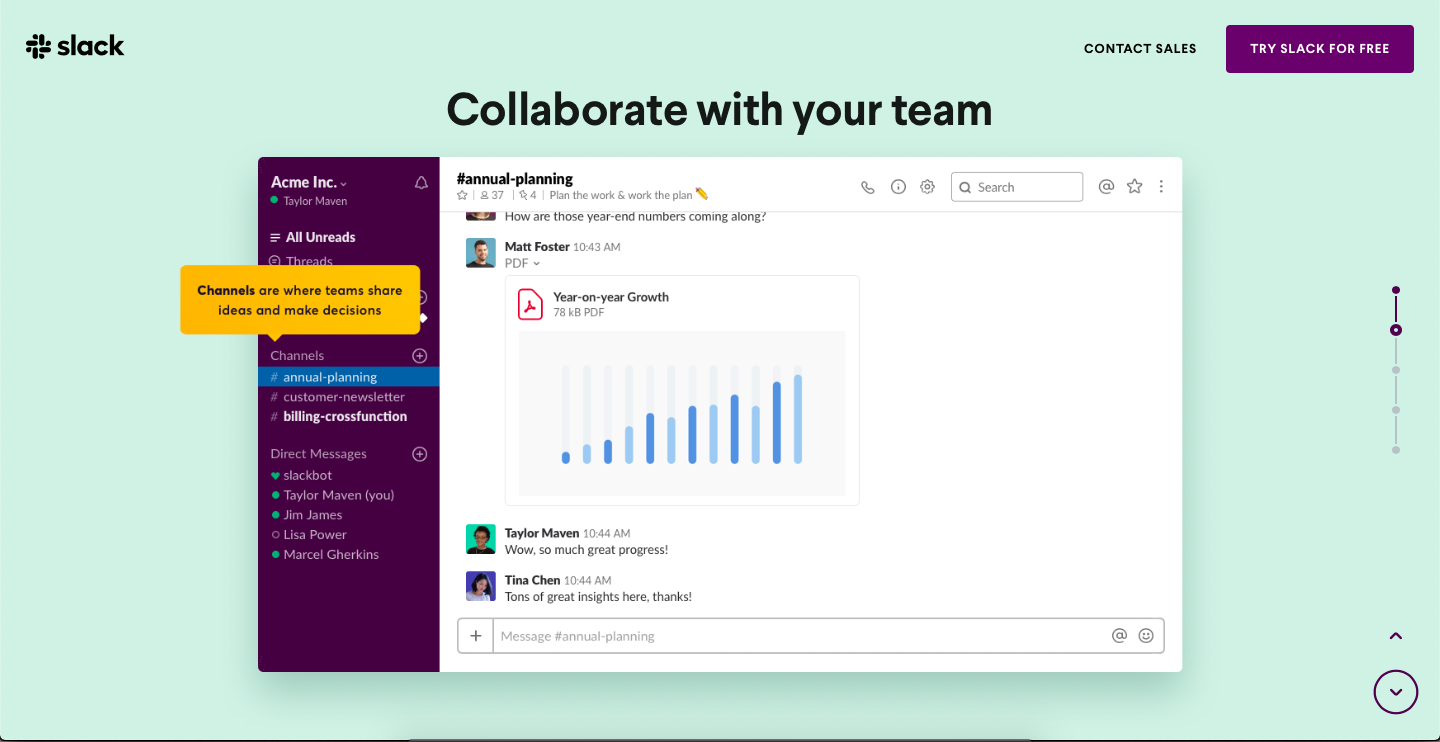 Slack is a cloud-based proprietary instant messaging platform developed by Slack Technologies. It brings communication and collaboration into one place so you can get more work done, whether you belong to a large enterprise or a small business. It is available on any device, so you can find and access your work whether you're at your desk or on the go.
Dropbox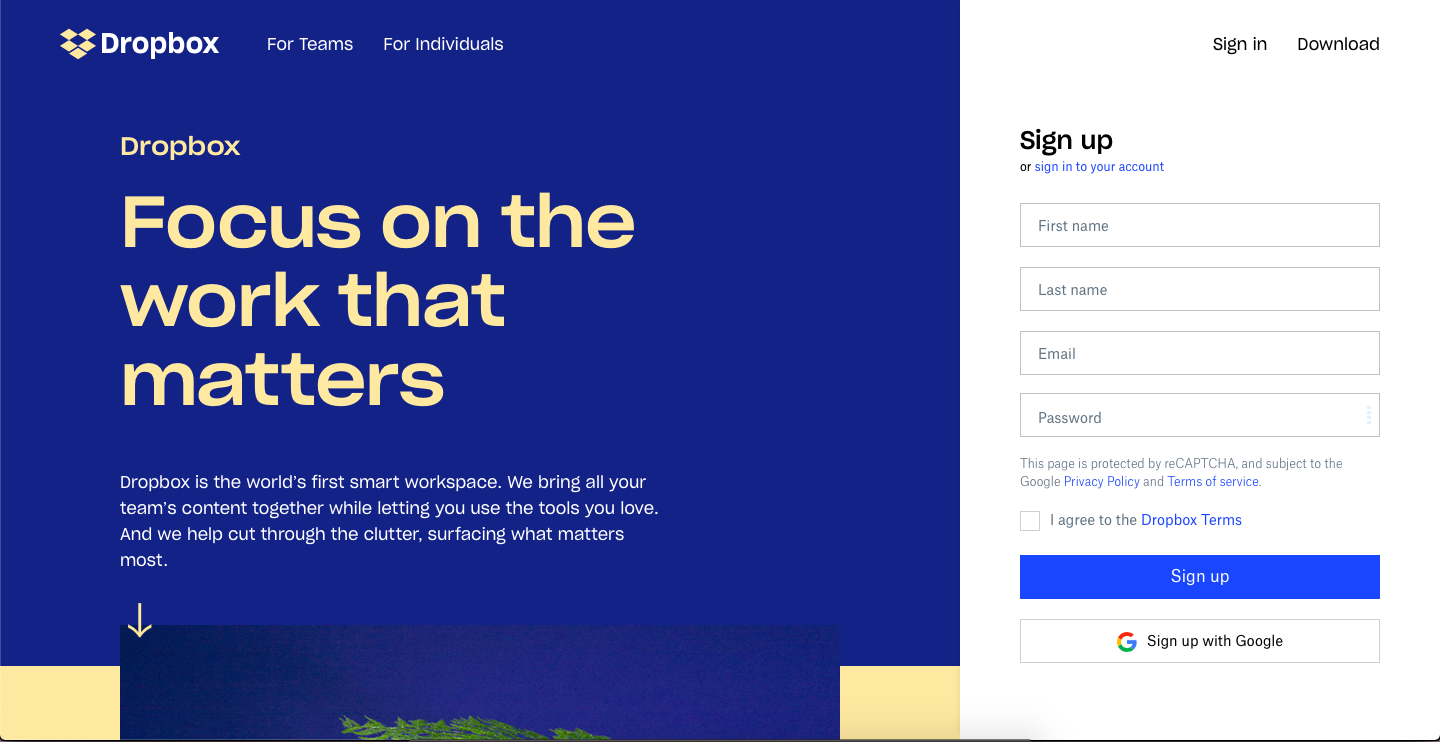 Dubbed as the "world's first smart workspace", Dropbox is a file hosting service that offers cloud storage, file synchronization, personal cloud, and client software. This tool helps people stay focused and organized, and get in sync with the people they are collaborating with.
Tips To Becoming A Freelance Project Management Pro
Keep Learning
Technology, company structures, and management approaches change rapidly. As a project manager, you need to stay on your toes when it comes to new ideas and ways of thinking, even if you've been in the industry for a while. Read project management blogs and books, enroll in leadership courses, and pursue project management certifications to maintain your hiring potential.
Expand Your Network
Freelance project management is all about building connections with the right people. Always be on the lookout for ways to expand your network. Attend conferences, connect with industry leaders on social media, and join online project management communities.
Build an Impressive Portfolio
Project managers are often judged by their work experience. Clients will look for experience in managing short and long-term projects, risk and crisis points, and effective communication skills. Make sure that every project you take on adds value to your personal portfolio. You can also secure personal references and testimonials from clients, and get permission from them to create case studies on previous projects you've managed.
Understand Your Clients and Their Goals
One key skill every freelance project manager must have is the ability to understand the ins and outs of the projects they are working on. In order to achieve this, you must also be able to understand your clients' goals and principles. These will guide your strategies and will help you build good working relationships.
Keep Open Lines of Communication
Good communication is the best tool any freelancer can have. It's important to maintain open dialogue with clients as well as with everyone that's involved in each project you're working on.
Conclusion
Freelance project management allows contractors to have greater control over their careers. It affords freelancers with a level of flexibility that is not usually found in typical 9-to-5 work. As a freelance project manager, you can choose the assignments you want to work on, set your own hours, meet more people, build industry connections, and charge a higher rate than you would earn as a company employee.
However, becoming a successful freelance project manager isn't always easy. You may experience challenges and roadblocks along the way. Don't let these discourage you from pursuing this career path. Once you've established a sound freelancing strategy and found the right tools, you will soon become an indispensable part of many clients' projects.
The post Become A Freelance Project Management Master with these Top Tools and Job Sites appeared first on Millo.co.
Read more: millo.co