8 Tech Tools and Tips You Need to Scale Your Business Growth
In the first several months and years of starting a company, business leaders inevitably focus on finding ways to grow.
Everything from customer acquisition, building brand visibility and awareness, establishing influencer relationships, all the way to inspiring trust, it all works in unison to build a solid foundation for your presence in the market.
However, once you do start experiencing growth, have you prepared yourself for what comes next?
The need for more employees, expanding your customer service, meeting the growing demand of your customers with a more prominent market presence requires companies to find manageable, scalable ways to grow.
That is why establishing your foundations with scalability in mind is essential for your success.
You need tools that can not just scale with you, but that will empower you to scale seamlessly without overburdening your teams or your workflow.
Here are a few must-have tech tools to have at your disposal to ensure a scalable growth strategy for your business.
8 Tech Tools and Tips You Need to Scale Your Business GrowthRead More
Top 12 SEO Project Management Tools SEO Companies Can Use to be EfficientRead More
Figma – Should You Be Using This Design Tool?Read More
Project management for smooth collaboration
Keeping your internal ranks working productively and successfully is precisely one of the most significant challenges for growing design companies.
If you're trying to train new staff while your current teams are swamped with tasks, you'll end up with employees dealing with burnout across the board.
Project management becomes a key pain point, which means you need the right tech to keep an eye on all the work.
Asana and Trello have been top choices for companies of all sizes, as they let you manage all of your projects and tasks simply and via an intuitive dashboard that's easy to navigate.
Look for features that make sense for your company, such as email notifications, built-in live chat, and analytics to improve your project management as a whole.
VoIP for seamless customer support
Growing teams need more flexible solutions for interacting with customers.
Yes, you can and should use social media platforms to that end, but you also need to provide ongoing phone support to your clients.
If they want to chat with a support agent, they should be able to do so.
Now that remote work is necessary; you need a solution that can cross that particular bridge, too.
This is where voice over internet protocol (VoIP) steps in.
Instead of using a pricey telephone line to get in touch with your customers, you can install a VoIP and significantly reduce the price-per-call cost while removing the physical limitations that landlines have.
Your customer service team can be outsourced to any place you like, so your business can scale up exponentially instead of growing too fast to manage.
To find the best service, you can check out business VoIP reviews and find something that will suit your company.
With reliable internet access, you can use any device to connect to your VoIP account, receive customer calls, set up video conferencing sessions, use email and fax, and many other features.
All that combined helps boost customer support for companies whose customer bases are multiplying.
HR improved through technology
As your business grows, your needs for qualified professionals and candidates increase, too.
However, sifting through piles of resumes, interviewing candidates individually, and managing the onboarding process can prove to be too big of a challenge when you're trying to scale your business.
By putting tech to use with solutions the likes of Gusto, you can help your HR and accounting department create and deploy researching, hiring, and onboarding strategies that are far better than those run by people only.
You'll have a trusted database, the ability to filter unsuitable candidates based on your needs and automate the entire payroll process with greater ease.
Social media and marketing management
Some social media tasks are vital and useful, but they come with a slew of menial subtasks that might be a waste of your precious time or that of your employees.
With that in mind, automating such simple processes can free up hours each day for your teams to focus on more critical, growth-related topics.
Plus, by using tools such as Sprout Social, you can schedule posts on various platforms, make sure you engage with your followers regularly, and use other versatile features to manage your social presence.
You can automate email marketing, as well, and retargeting campaigns for abandoned carts and old customers.
Either way, you'll undoubtedly make more room in your schedule for creative work.
Monitoring your website with Tech Tools
No industry stagnates, especially in the circumstances such as the current health and economic crises.
It's in your power to adapt your digital presentation, overcome the lack of face-to-face customer interactions, and make the most of any situation.
Once more, with the help of unbiased tech!
You should certainly use a wide array of analytics solutions such as Google Analytics and report-building tools that help you understand how you can boost your website's performance.
Moreover, you'll be able to find content management tools that allow you keyword research and implementation.
You'll be able to improve the quality of your content and the relevance of your pages both for users and for search engines.
Website redesign for better UX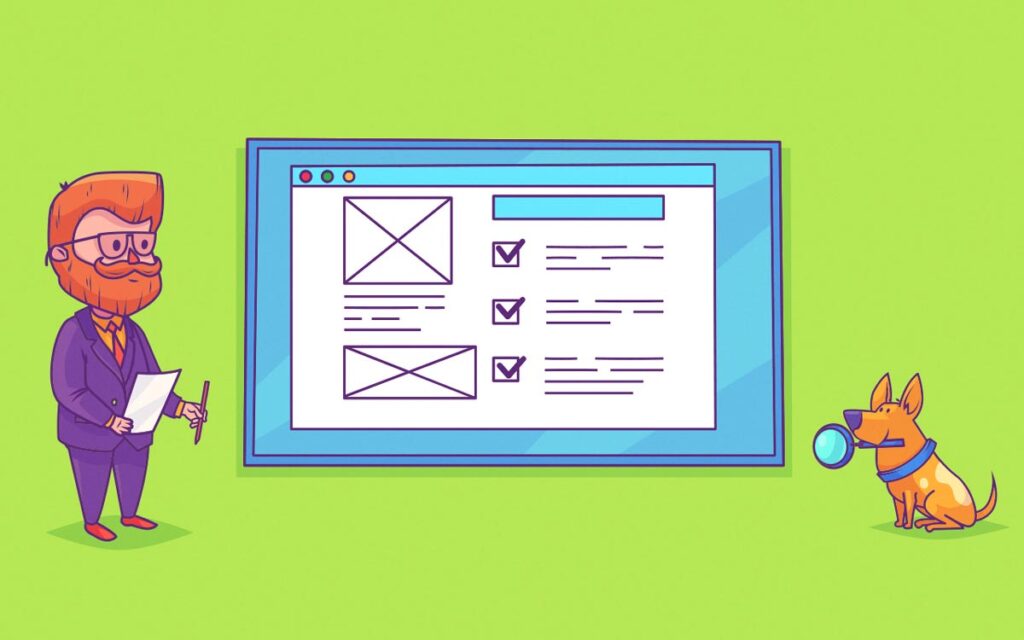 A growing business needs a smoother, faster website that looks more appealing to its users.
Redesigning your website to make it better than before can undoubtedly be challenging, but it will go a long way to improving traffic and bringing in more conversions.
You can change almost any element on your website but bear in mind that every change needs to have a purpose and that doing something purely for the sake of aesthetics isn't the right way to approach the redesign.
You need to keep user experience in mind and figure out what your potential customers need to use your website more efficiently, and UX tools are perfect for this.
Programs such as Adobe XD, Figma, and Balsamiq are excellent programs that will help you understand user behaviour and modify your website accordingly.
Improve internal communications with chat platforms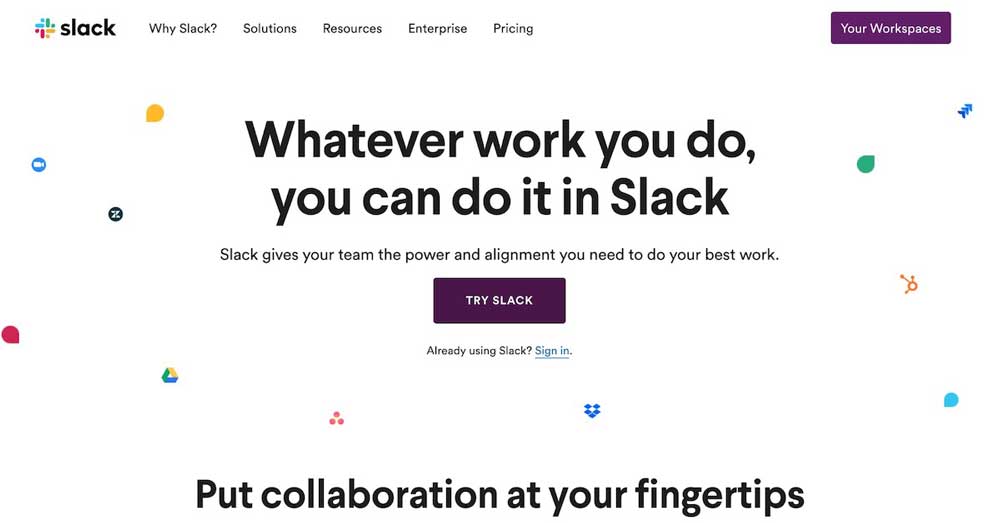 Now that most businesses are moving to remote work, communication is more challenging than ever.
Talking to your teammates and colleagues is essential to running a smooth operation.
Still, it can be challenging to get your point across and organise everyone's time without proper tools.
Fortunately, there is a multitude of chat platforms that can be used for this purpose, and a lot of them are specifically aimed at businesses.
Some of the best are Google Hangouts, Slack, and Skype, and the basic subscription to these programs is completely free.
These kinds of tools aren't just aimed at remote workers either — they enable quick communication between members within the same building.
Instead of writing a long, drawn-out email to a colleague and wait for a reply, you can type up a quick message and get a response immediately.
If you end up using Slack, you'll be able to create groups and add specific people to them.
You could, for example, create a group for the managers only, or one specifically for the animation department, sales department, or marketing department.
This way, you'll enable quick communication between teams and save everyone much time in the process.
These communication platforms can also improve teamwork between members and help employees talk to each other more and improve their relationships.
Increasing web presence with the right keywords
There are a lot of great ways to increase your web presence, but some of them require you to have specific programs.
Keyword research tools such as Ahrefs Keywords Explorer, Google Keyword Planner, Moz Keyword Explorer, and others can help you optimise your website and make sure every page targets the right audience.
For example, if you're running a graphic design company in Dallas, you'd probably want to optimise your website for keywords such as "graphic design Dallas".
However, since many companies are competing for this particular keyword, it might be challenging to rank your website for it.
With keyword research tools, you'll be able to find less competitive keywords that still have a high volume (meaning many people type them into the search bar).
Knowing which keywords to use and how to use them is essential for any business.
Without this practice, your website might as well not exist because it won't be able to rank high up in Google, which means no one will see it.
If you're looking to increase traffic to your website, this is a crucial part to consider.
Now more than ever, technology is allowing companies to reach new markets, expand with greater ease, and to make their customers happy – which means they can fulfil their core purpose.
As a business leader, you need to find and select the most appropriate tech tools that will give you the required competitive advantage, and that will help you grow in a controlled manner.
The listed solutions are merely some of many that companies today need and use.
Still, it's vital to start incorporating tech tools into your strategy for the sake of long-term scalability.
8 Tech Tools and Tips You Need to Scale Your Business GrowthRead More
Restaurant Logo Design Tips – a Branding GuideRead More
10 Amazing Personal Branding Examples for Design InspirationRead More
Top 10 Best YouTube Channels for DesignersRead More
5 Ways to Revive Your Business with Post COVID StrategiesRead More
How to Increase Engagement and Lead ConversionsRead More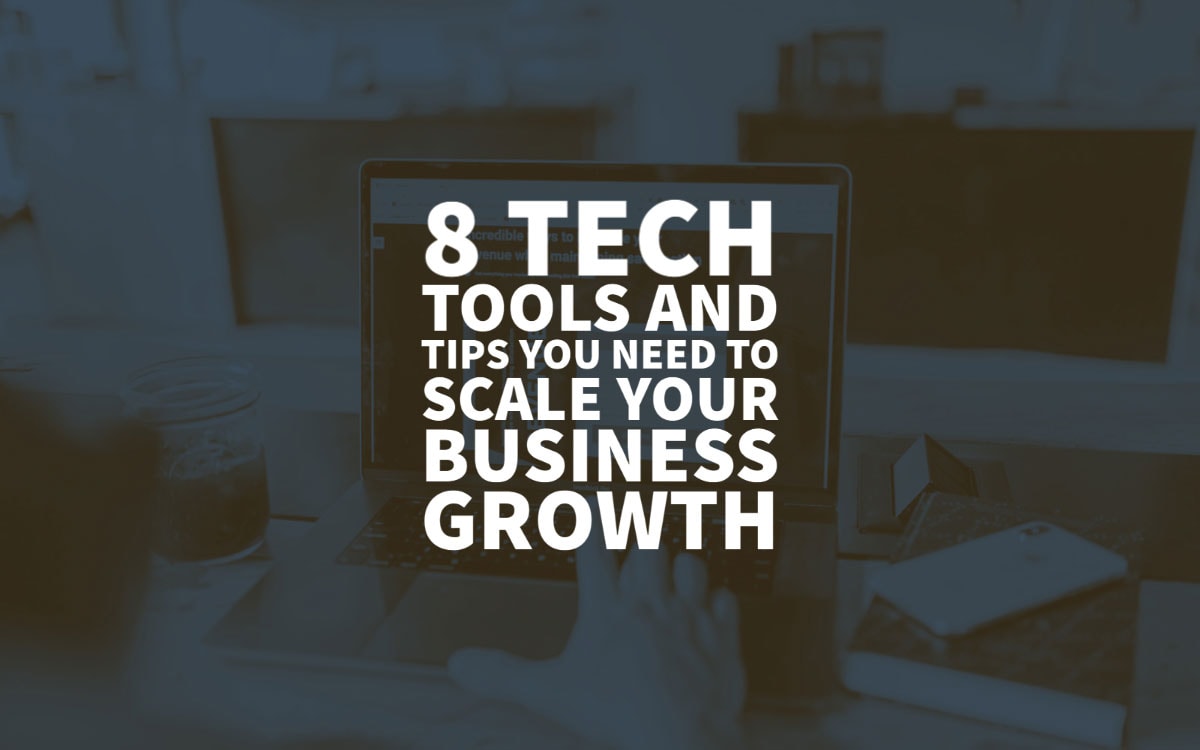 The post 8 Tech Tools and Tips You Need to Scale Your Business Growth is by Stuart and appeared first on Inkbot Design.
Read more: inkbotdesign.com