Learning new skills can help keep you engaged, make you more adaptable, increase your career opportunities, and even benefit your health.
Plus, it's one of the big things that high performers—the people who get promoted—tend to have in common.
We put together this list of awesome FREE video resources to make it easy for you to make video the new thing you learn this week/month/year.
1. HubSpot Academy
HubSpot is an undisputed leader in the marketing world. Who better to learn video marketing from? (Except maybe us…)
Their free education platform, HubSpot Academy, includes a course dedicated to video: Start and Grow Your Video Marketing Strategy.
In under two hours, they cover strategy basics, types of content, production, and tracking.
2. YouTube Creator Academy
You've all heard the spiel—YouTube has 2 billion monthly users, it's the second largest search engine, blah, blah, blah. You know YouTube's important. So why not get the skinny straight from the horse's mouth?
YouTube Creator Academy is full of information on nearly every aspect of using the platform successfully, from channel optimization to monetization. Dive into full courses or sample individual lessons depending on what you're looking to find out. Either way, there's a ton to learn.
Bonus: You can actually get certified as a YouTube expert (either as an individual or as a company.)
3. Fast Forward
We might be a little biased, but we think that Fast Forward, The Video Marketing Virtual Summit, is a great place to learn how to execute a killer video strategy. The cream of the crop when it comes to video resources (especially free ones).
And it's not all video marketing either. Fast Forward has sessions on video production, video for sales, video for internal comms, and beyond.
The sessions provide live access to industry leaders—including pros like Andrew Davis, Jay Baer, Matt Heinz, and more—as well as practical tips for video production and actionable tactics to take your video strategy up to the next level.
Best of all—you can get all of this awesome educational content from the comfort of your office (or your couch, no judgement).
The 2019 edition of Fast Forward took place on November 14, 2019—but don't worry, you haven't missed a thing. You can still watch all of the 2019 sessions—and check out all the content from past editions of Fast Forward—on-demand at your own pace.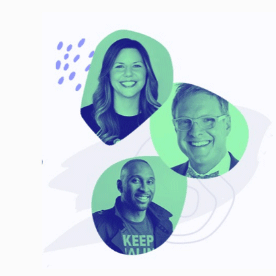 Fast Forward Virtual Event On-Demand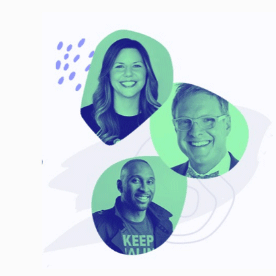 Hear from some of the best in the biz about how they're surviving and thriving in this new digital reality.
Watch Now
4. Google Skillshop
Google and video ads seem like a match made in heaven. What better way to reach people than by delivering them a format they love through a vast ad network?
If you think video advertising might be good for your brand, you'll definitely want to check out Google's own free training program: Skillshop.
Start with the Google Ads Video basics (audiences, formats, and creative) then kick things up a notch by getting certified.
Or, broaden your skill set by branching out into Display and Video 360 with several courses and a certification.
5. Hootsuite Academy
While the majority of Hootsuite's online education focuses (unsurprisingly) on social media, there are some great video nuggets to be found.
Plus, there's a lot of value in understanding what works well on social media—one of the biggest channels for digital video content—when creating video.
Hootsuite's Social Marketing Training is a great free resource—especially the lesson about Best Practices for Sharing Video Content.
Pro Tip: The course is free, but if you want to get certified, it'll cost you $199 USD.
6. Marketing Profs Online Forum
Marketing Profs have long been thought leaders in the marketing space, so it's no surprise to see them dive into video marketing.
Their Marketing with Video Online Forum features presentations from three top industry experts, live Q&As, and access to an attendee-only resource library.
The live event takes place on November 15 at 11 a.m. ET. Sessions last 45 minutes each. Plus, if you register but can't make it, you'll still get on-demand access to all of the content for 90 days after the live event.
7. Facebook Blueprint
If your business is on social media at all, odds are that it's on Facebook.
Take your social game to the next level with Facebook Video Foundations, a free online course that'll teach you everything you need to know about getting started with video ads on Facebook.
This free video resource includes ad delivery, best practices, and metrics.
8. Twitter Flight School
If the little blue bird is your constant companion in video distribution, then you'll probably want to check out Twitter Flight School's courses on Video Advertising on Twitter.
Course 1 focuses on foundations, with info about Twitter, video partners, and ad formats. Course 2 delves into campaign basics, walking you through how to execute a Twitter video ad campaign all the way from campaign creation through launch, optimization, and reporting.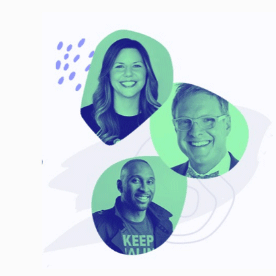 Fast Forward Virtual Event On-Demand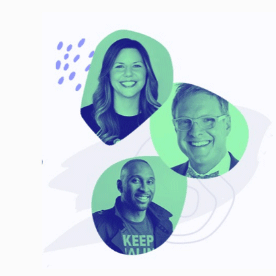 Hear from some of the best in the biz about how they're surviving and thriving in this new digital reality.
Watch Now
The post 8 Free Video Resources to Make You a Video Marketing Pro in No Time appeared first on Vidyard.
Read more: vidyard.com