The coronavirus pandemic has made it impossible for companies to use traditional promotional techniques like product launch parties, trade shows and fairs, to supplement their digital marketing campaigns. Businesses' reliance on content marketing to attract audiences, engage, generate qualified leads and stimulate conversions, is greater than ever.
If you're amping up your content marketing strategy, you should take a look at these 7 excellent content marketing platforms. With them by your side, you can create compelling and highly impactful content that will definitely convert.
Hopper HQ – Social Media Marketing Platform
Social media management has never been more challenging. Millions of brands today have started solely relying on social media platforms to engage with prospects and generate sales. It can be difficult to stand out from the crowd and you'll need to have a smart social media management strategy in place to gain audience visibility and patronage.
Hopper HQ is a robust social media posting and performance tracking platform that can help you here. Although it works great with all social media channels, Hopper HQ has been designed specifically for Instagram marketing. The platform allows you to create & curate Instagram posts in bulk, edit them using a variety of image/video editing features and publish them using the advanced planner & calendar tool. There's a unique hashtag & @mention tool as well, which you can use to track best-performing tags and mentions, and use them in your posts.
Hopper HQ comes built with a Grid planner which you can use to see how your posts will look, when published on Instagram. You can quickly change the layout to make your profile look aesthetically stunning.
The platform is cloud-friendly and you can collaborate with unlimited team members, while working on your Instagram campaigns. It comes built with Facebook-specific and Twitter-specific tools as well, with LinkedIn support being rolled out.
There is a 14 day free trial, after which Hopper HQ costs a mere $19/-month or if you bill it annually – just $16. You can expect an awesome bulk discount for orders with more than 5 bundles.
Narrato – Hire Great Copywriters and Content Writers
Your content marketing tactics will succeed only when you have high-quality content to share. Most brands have tons of creative ideas for content. But often, they don't have the time and resources necessary to do justice to their content plans. One way to establish your thought leadership by creating entertaining, educational and enriching pieces of content, is to enlist the help of specialists.
Narrato is a freelance content creation platform where brands can order content ranging from blog posts, website content to product descriptions. The platform is powered by a specialized, smart algorithm that matches your project with the most qualified writers. If you've already worked with someone, you have the option of choosing them as your preferred writer for future projects.
Once you share the project specifications, matched writers start picking jobs and deliver content in 24-48 hours. Narrato has a built in plagiarism checker, readability and content quality improvement assistant and checks, which ensures great quality content is delivered to you.
Narrato is a budget-friendly platform, with 4 writer tiers to match your pocket and requirement. All service tiers come with unlimited revisions, and you pay only for content that matches your expectation. The platform will soon launch its own workflow management software, designed to help digital marketers run seamless content marketing campaigns, so that will be an added bonus to check Narrato out.
Omnisend – Omni Channel Marketing Platform
Did you know that omnichannel marketing generates 18.9% higher engagement, 250% higher purchase frequency and 90% higher customer retention rate, than single-channel marketing? Suffice to say, you need to go omnichannel with your content marketing.
Omnisend is a robust omnichannel marketing platform that helps you bring together your many platforms, devices and channels under a single campaign. Omnisend's primary focus is on creating the most targeted email and SMS campaigns. You can collate customer data using lead-capture forms, create audience segments & profiles and develop unique omnichannel campaigns to engage with each profile.
The content editor feature helps you edit email and SMS templates, to tailor them to the receiver. The automated workflows can be set-up to trigger different types of email/SMS blasts from welcome notes to cart abandonment reminders to shipping confirmations.
Ominsend also has a reporting feature, where information-rich reports can be generated about omnichannel campaign performance.
The starting package is free-of-charge. The paid packages offer advanced social media support in addition to email and SMS.
Visme – Create Eye-Catching Graphics
Apart from being aesthetically pleasing, visual content in the form of infographics, PPT slides, images and GIFs are more memorable than text-based content. It's been observed that prospects remember 65% of the information they've read, if it comes paired with an image.
A great way to make your content marketing campaigns more effective, is to use visual elements.
Visme is a graphics creation platform which you can use to develop a variety of visual content elements. From flowcharts to animations to maps to printables, the sky is your limit. Visme comes loaded with thousands of stunning templates that are highly customizable. Just click on a template and start working. The platform has a massive repository of icons, static images, GIFs and widgets that you can choose from, to create your visual content.
Visme has a content repurposing feature, where you can save the graphic you create and reuse or repurpose it by tailoring it for another campaign. It's very easy to use this platform and you don't need to be a graphic designer to create visual elements.
Visme comes with social sharing and collaboration features. The base price for the tool is $25 per month for a single user, billed annually.
Here's an eye-opening fact: SEO drives 1000% more traffic than organic social content. If you're trying to generate leads or conversions through your content, it's important to put SEO to good use.
This is where Serpstat comes in. A cutting-edge SEO platform, Serpstat helps you keep track of an expansive list of SEO/SERP elements. The platform has a top-notch keyword research database – one of the biggest real-time updated keyword and adwords databases available today.
The platform also offers the site audit and backlink analysis features, which help you keep track of your site's and links' functionality. Any broken links, missing pages, slow loading times, fuzzy images etc. will be identified immediately.
Serpstat has a robust rank tracking tool, which enables you to evaluate your ranking against competitors' sites. There's a competitor research and market intelligence feature as well, which you can use to learn how competing sites are performing.
In addition to these, Serpstat offers comprehensive reporting of your search, advertising and content campaign performance. It is the ideal platform to use for all SEO/SERP, PPC, content marketing and digital marketing campaigns.
The base package is priced at $69/-month and you can avail a 20% discount if you subscribe to the platform for a full year.
Wideo.co – Say More with Videos
Videos are dynamic, personable and enjoyable. They are significantly better at getting leads and sales, than text-based content (66% more qualified leads, to be exact).
Wideo is an awesome video creation platform that is designed for use by people who have no video design and editing skills. You can use Wideo to create professional-quality video content, slide shows, animations and product presentations, in a matter of minutes. With hundreds of pre-built templates that can be edited and customized as desired, you'll have lots of creative options at your disposal.
The platform also has an Instagram story creator, where you'll find IGTV compatible templates and filters. Wideo comes built with a storyboard feature, where you can make notes, share ideas with teammates and collaboratively develop the video. The text-to-voice generator helps you add dialogues.
Wideo's ease of use makes it a preferred platform by HRs. From recruitment videos to training materials, you can create a variety of video content. Now that Covid19 has made companies go fully remote, you can use the tool to create and organize webinars for team meetings.
The starting package is free-of-cost. But even the highest package with full HD videos, unlimited templates & storage space and multi-account support, is just $79 per month.
ContentWRX Audit – Content Audit
A lot of times, brands just create content, publish it and forget all about it. This can be detrimental to the quality of your content marketing campaign.
One of the primary determinants whether your website will rank high in the search engine or not, is content relevance. A piece of content that is outdated, irrelevant and unwanted by audiences, can drag you down in search rank. It is imperative that you conduct regular content audits to evaluate the quality of your content and prune it as needed.
ContentWRX Audit can be immensely helpful here.
An all-in-one content audit software, ContentWRX Audit comes with numerous features which help you answer the four most important questions you've always had about your content:
Are people searching for this content? Are people sharing this content with others? Is this content still relevant to my audience/prospects? Is this content generating leads, sales & ROI?
ContentWRX Audit conducts a deep dive analysis of your entire content inventory. Every document, image, video etc. is thoroughly evaluated for quality, engagement and lead/conversions generated. An exhaustive report is generated, which you can use to take mindful decisions. The ContentWRX Audit software uses AI to provide the most advanced qualitative and quantitative insights about your content performance.
If you need to update your existing content to make it more relevant or create a new piece altogether, you can use the job set-up tool. This tool allows you to create tasks and track their progress. There is a built-in resources tab where you can review the metadata and attachments associated with that specific piece of content.
You can try the software for free, for a month. The starter pack is priced at $99/-month and you can audit over 20,000 pages.
Conclusion
Content marketing is immensely effective in making your brand very visible in this highly competitive environment. It is particularly beneficial now during the Covid19 pandemic, as brands vie to regain the limited customer pocket-share.
So, try these tools to power launch your content marketing, and create compelling content campaigns that bring you high engagement and great conversions.
Author: Nisha Prakash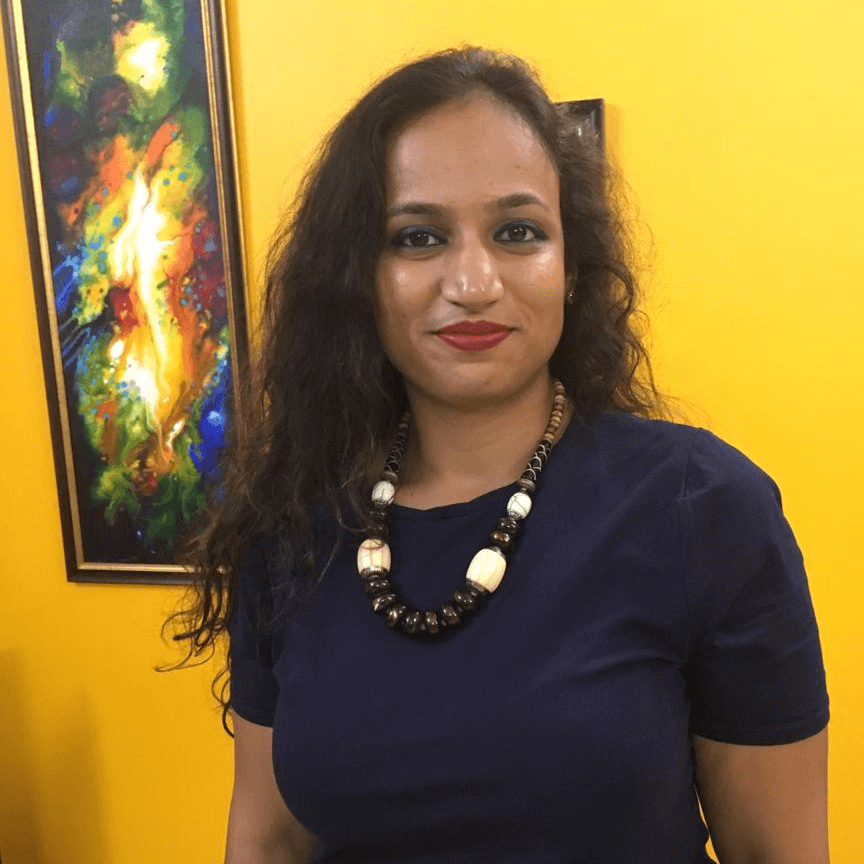 Nisha Prakash is a blogger specializing in social media marketing and content management. She is an avid runner, a trekking enthusiast and a lifelong bibliophile.
The post 7 Awesome Content Marketing Platforms to Check Out in 2020 appeared first on Hopper HQ Instagram Scheduler.
Read more: hopperhq.com