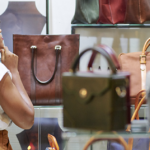 Traditional retail marketing consisted of promoting businesses via print and electronic media ads. As we emphasize in our online marketing guide for retail, the old style of retail marketing has transformed into digital-driven strategies that attract and keep loyal customers for years to come.
Retail marketing examples in the new digital era include building user-friendly business websites and getting active on social media networks.
This short retail marketing guide covers a few of the basics involving the promotion of your business, before diving into online retail marketing strategies that will attract more customers to your products and/or services.
Download our free online marketing guide for retail businesses.
What is retail marketing?
Retailing involves the sale of goods and services to customers. Historically, retail businesses operated out of brick and mortar stores to promote awareness of their brand. Several approaches to traditional retail marketing include running discounted product specials and advertising on billboards.
As we enter the third decade of the new millennium, online retail marketing has emerged as the most influential strategy for getting your retail business noticed in the community.
Why is retail marketing important?
It's pivotal for your retail business to have an online presence.
As our retail marketing download makes clear, promoting your retail business is critically important to differentiate your products and/or services from what the competition has to offer. Retail stores operating in crowded niches have to find ways to make their brand stand out by implementing a wide variety of marketing practices. From offering product samples to bundling services, retailers have to work hard to promote their businesses.
Simply put, in this day and age, online retail marketing is the way to go for increasing sales.
The Process of retail marketing
Marketing your retail business involves a time-tested process that predates the industrial revolution.
It's called the four Ps of promoting your retail business.
It starts with a product
You can develop the most appealing storefront or build a great online store, but what makes consumers take action are the products you display inside the store. The superior quality of hard goods such as electronics and soft products like cosmetics represent the backbone of any retail marketing strategy.
The price must be right
Setting the right price is a vital element of any online retail marketing program. You need to cover the costs of goods sold, with a little buffer added for a profit margin. Setting too high of a price can send potential customers to your competitors.
Location, location, location (aka place)
Where you set up shop goes a long way towards determining whether your retail business will be successful. Every retail marketing practice you use, which includes digitally promoting your business, will mean nothing, if you establish your retail store at a location that prospects deem to be inconvenient or difficult to reach.
Promoting your retail business
As the last P in the mix, promotion combines the benefits of traditional retail marketing with online retail marketing. How much of each strategy you use depends on the type of business that you operate. If you run a business that sells a wide variety of products, then a digital approach to marketing by running an eCommerce store might be a viable promotional option.
Online marketing: promoting your store on a budget
In our online retail marketing guide, we mention that word of mouth advertising now happens online.
People are talking up their favorite businesses directly on social media platforms like Facebook and Instagram; they are consuming and sharing content they find useful or entertaining from those businesses; and they are asking connections for online reviews and recommendations.
Your business has an opportunity to be part of more of these conversations. The more you can do to keep your business top of mind and make it easy for others to talk about you, the more you increase the chances of people recommending or seeking you out when they need what you offer.
Beyond being part of the conversation, you must understand what people may find when they go looking for your business specifically by name, or a product that your business offers. And, of course, be aware that if they don't find your business when they go looking online, it begs the question, "Does your business even exist?"
Here are four highly effective online marketing strategies that can increase recognition for your retail business:
Your retail websiteNon-paid (organic) searchesLocal Search Engine Optimization (SEO)Online customer reviews
Let's take a look at how to set your business up for success.
Your retail business website
One of the biggest changes for retail store owners during the transition to the digital era involves changing the way they should look at their storefronts. Yes, you still need to promote your products by using traditional retail marketing techniques, such as hanging signs and providing in-store product samples. However, the digital era means your physical storefront is now accompanied by a virtual storefront called your business website.
At the beginning of 2019, nearly two-thirds of all small businesses had some form of a website. Of the small businesses that created virtual storefronts for their businesses, more than 90% of them had a mobile-friendly website. Whether you sell paint for independent contractors or offer a wide variety of spices for culinarians, developing a website for your business will attract more potential customers.
Your business website does not need to be fancy. Just present the following information, and you will be on your way to connecting with new customers.
Your story (About us)Contact informationHours of operationOnline product orderingList of productsShort product descriptionsCustomer testimonialsGoogle map of location
Remember to include a call to action (CTA) on every product page. The calls to action should be written to highlight one or more benefits a product has to offer.
Make your website SEO-friendly
Our ultimate guide to retail marketing includes several tips on how to leverage digital technology for promoting your business online. Perhaps no other digital marketing technique has more relevance than search engine optimization (SEO).
You cannot expect to build a website and then wait for customers to visit your virtual storefront. You need to develop a retail marketing plan that ranks your website high in each of the three major search engines, which are Google, Bing, and Yahoo!.
How do you make your business website SEO-friendly? Here are a few proven SEO techniques:
Positive customer reviewsLinks to well-respected websitesLinks from well-respected websites to your business websiteVideos that describe the benefits of using your productsMeta titles and descriptions that provide helpful information about your businessUseful content
The last SEO tip is so important it has its own name: content marketing.
"Content is king" is not just another trendy online marketing phrase. Google rewards websites that present helpful content, which is something you want to do anyways to earn the trust of prospective customers. When potential customers perceive you as an expert in your operating niche, they will be much more likely to engage with you via your business website.
Think local
The most effective online retail marketing tactics focus on your local market. If you operate an art gallery in Denver, you want to focus your retail marketing efforts on local customers living in the Mile High City, as well in nearby communities like Aurora, Boulder, and Littleton.
At one time, the Yellow Pages represented one of the most effective retail marketing tools for small businesses. You placed an ad in the Yellow Pages, and then you waited for customers to "let their fingers do the walking." Fast forward to 2020, and Google My Business for retailers is the digital version of the Yellow Pages.

Check out my video guide to optimizing your local listing on Google My Business.
You claim and confirm a listing for your business, and then you present accurate contact information that includes the name of your business, telephone number, and the physical address of your storefront. Google My Business offers you the opportunity to describe your business, as well as mention a few of your most popular products. Referring to local landmarks and popular community events is yet another feather in your Google My Business cap.
Digital word of mouth advertising and reviews
Another tried and true retail marketing tactic is leveraging word of mouth advertising to drive business sales. A friend, family member, or a professional peer enthusiastically recommends a product, and you immediately initiate the buying process.
In the digital era, customer reviews on sites such as Yelp and Google have taken word of mouth advertising to the next retail marketing level.
In fact, nearly 95 percent of shoppers read online reviews before making a purchase. Eighty-eight percent of consumers trust online reviews as much as they trust the recommendations made by people they know. All you have to do is encourage your customers to leave your business an online review, whether that entails a subtle suggestion or offering an incentive like a product discount on a future purchase.
The bottom line
Developing an effective online marketing strategy can be confusing at best and intimidating at worst. In addition, most business owners do not have the time and patience to learn about digital marketing options.
This is why we have created an online retail marketing guide, which presents information about the most important things retail entrepreneurs need to know when it comes to developing a successful digital marketing program.
The post Get Our Ultimate Guide to Retail Marketing appeared first on Constant Contact.
Read more: blogs.constantcontact.com